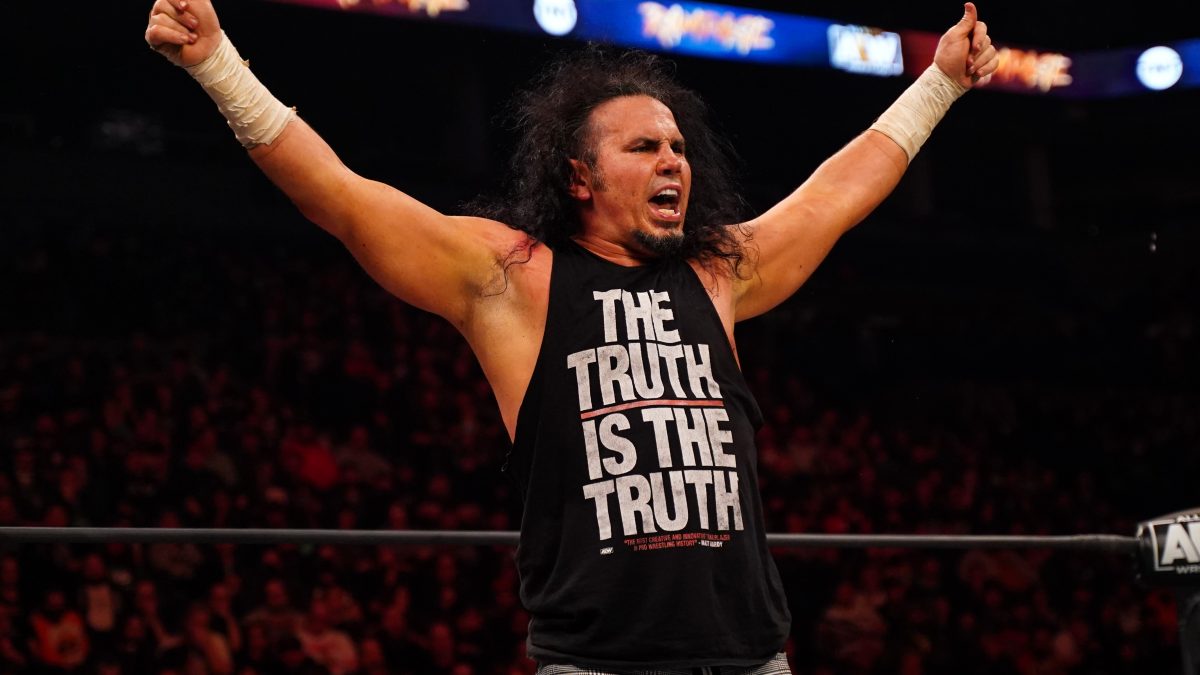 Matt Hardy has taken to social media to encourage fans to 'know all the facts' before coming to their own conclusions.
On Instagram and Twitter, Matt shared a video with the caption 'KNOW ALL THE FACTS BEFORE REACHING A CONCLUSION'. 
Prompting fans to 'get as many pieces of the puzzle' together before passing judgement, Hardy said:
"In this day and age, there's so much information on the internet available to each and every one of us," Hardy said. "Now, there are so many things we can read but that doesn't necessarily mean all of it is correct. That doesn't mean all of it is accurate. There's also a lot of disinformation and misinformation and confusing information. There's so many people out there that will read one thing about a particular story and because of that one piece of the bigger puzzle or bigger picture, they will jump to a conclusion. They will pass judgment on a situation.

"The thing I ask of each and everyone out there is…when you hear about a situation and you find out one thing, make sure you find out as many facts as possible," Hardy continued. "Get as many pieces of the puzzle. Get as many pieces of the picture before you form a conclusion. Because if you don't you may end up looking bad. Because it is very important in this day and age to know all the facts before you make a solid conclusion."
View this post on Instagram
While Matt didn't add any more context, this all comes after the release of his brother, Jeff, from WWE. It was reported last Thursday (December 9) that Jeff was let go after declining help and rehab services offered to him by WWE.
Jeff's wife, Beth, has stated that Jeff is good, and Matt has recently teased a Team Xtreme reunion.
Matt has since taken to Instagram with a new post featuring Jeff, revealing that he'll explain the story behind the 'brand new photo' on Twitch:
View this post on Instagram
Quote via Wrestling Inc.
To make sure you stay updated with all the latest wrestling news, add WrestleTalk.com to your Google Discover feed and follow us on Twitter!