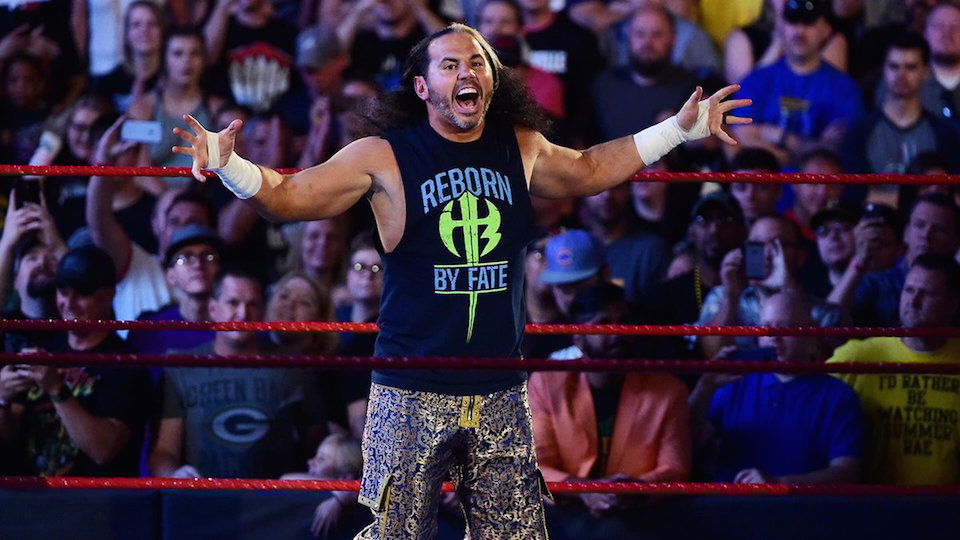 It's no secret that Matt Hardy appears to be preparing for life after WWE. The wrestling legend returned to the company alongside brother Jeff at WrestleMania 33, but his return has been anything but smooth sailing.
On last night's episode of Raw, Hardy lost easily to Drew McIntyre, and it seems as though WWE is slowly doing its best to bury him on his way out.
Several people commented on the poor use of Hardy on Twitter last night, and Hardy enjoyed their opinions so much that he liked them.
Here are the tweets Hardy liked:
.@MATTHARDYBRAND deserves better #RAW pic.twitter.com/Pi9MCKGoqC

— David LaGreca (@davidlagreca1) December 10, 2019
Yep @wwe, @MATTHARDYBRAND is in the best shape he's been in 10 years and has a gimmick that was the talk of the #wrestling world but nope let's job him out on #Raw inconsistently.

— A Kenny For Your Thoughts Wrestling Podcast (@kennypodcast) December 10, 2019
Matt Hardy's current booking screams, "WE THINK YOU ARE LEAVING IN TWO MONTHS SO WE ARE GOING TO DEMEAN YOU AND MAKE YOU PUT OVER THE TALENT THAT IS STICKING AROUND"@WrestlingInc #RAW

— Nick Hausman (@WIncRebel) December 10, 2019
That last one is particularly hard-hitting, as it feels wrong that someone with as illustrious a career as Matt Hardy should be used as little more than a jobber in what will likely be his last run with the company.