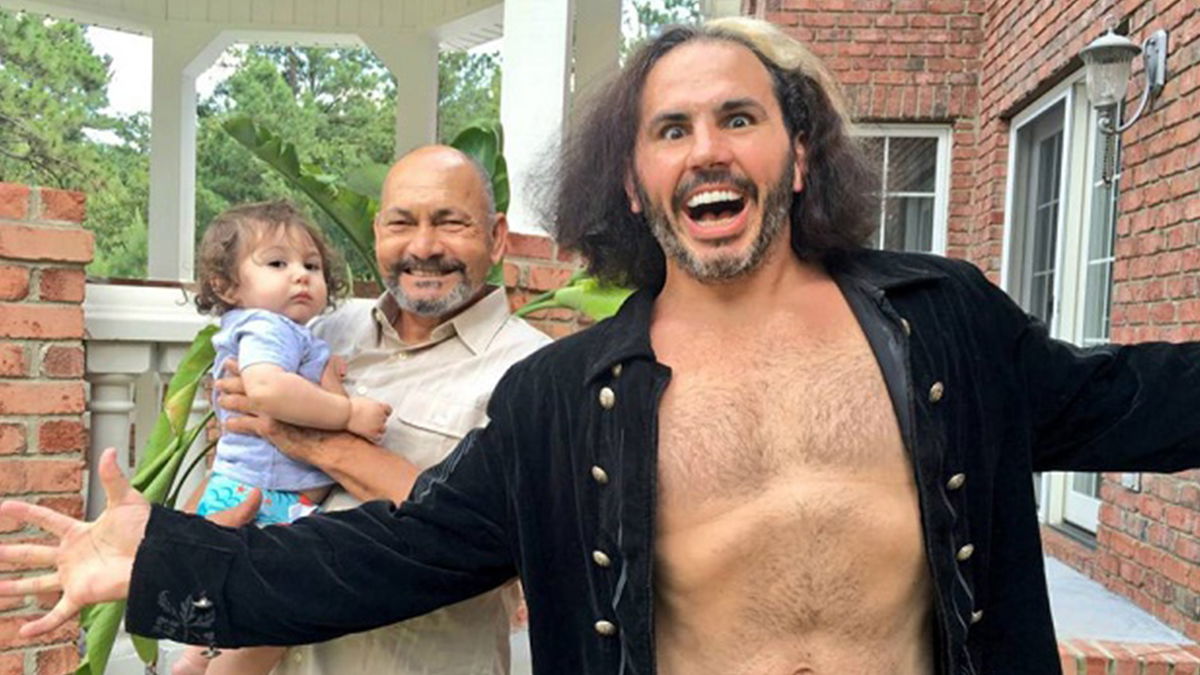 Matt Hardy is one of the people responsible for the recent boom in cinematic matches. His Broken gimmick caught fire in IMPACT Wrestling, which led to cinematic matches such as DELETE or DECAY, and Tag Team Apocalypto.
Now, Hardy has opened up about which of his cinematic matches has been his favorite. While speaking with ET Canada, Hardy said the Apocalypto Tag Team Match was his favorite. Here is the quote:
"The Final Deletion will always be famous because it was like the first major one. I knew when we did the first contract signing with Broken Matt Hardy and my brother Jeff Hardy, it was so polarizing and people were so split over it. But I knew we had something because so many people were locked in and then the Final Deletion, like it went viral over the course of a couple of days. That's like a big deal. Looking back structurally, it wasn't as good as some of the other things I was in. Probably my favourite match that I've ever done cinematically was the Apocalypto Tag Team Match from Total Nonstop Deletion."
Matt Hardy also talked about his favorite cinematic match that did not include himself.
"One of my favourite matches, I think that I've watched was the Undertaker-AJ Styles thing, because I know Undertaker really wanted to go out on a good note and he'd had a couple of matches where he was in the ring live, and I know it didn't live up to his expectations and he was let down by them. So I'm so happy you got to go out on that high note with AJ Styles."
Hardy has continued to be a part of cinematic matches since leaving IMPACT. He faced Bray Wyatt in the Ultimate Deletion in WWE before signing with AEW where he has competed in the Stadium Stampede match as well as the Elite Deletion match against Sammy Guevara.
What are your thoughts on the above story? Let us know in the comments on Twitter or Facebook.