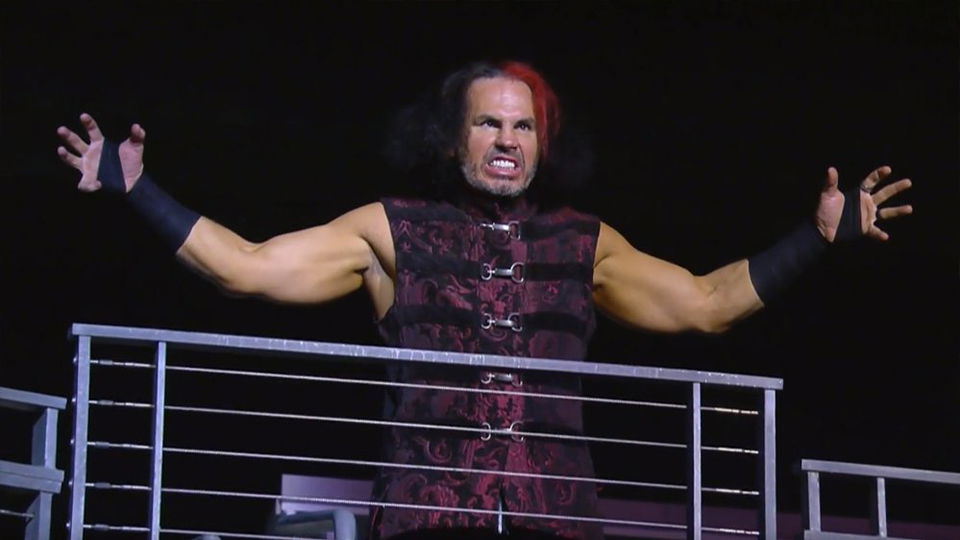 Matt Hardy has taken to Twitter to reveal a very interesting and exciting clause in his AEW contract after he debuted for the promotion this past week.
Hardy first tweeted that he was very thankful for the positive reaction to his Dynamite debut, saying:
Social Media is the ultimate melting pot of opinions. My recent feedback has been monumental. For everyone that's bombarded me with adoration, joy & support.. THANK YOU. If you're not happy with MY career decision & have let me know about it.. Thank you. I'm flattered you care.
However, one fan was eager to see Hardy compete in NJPW, even just once. Hardy responded with:
My contract would allow that. Truth be told, I'd love the opportunity to perform on a NJPW WrestleKingdom show in some capacity.
That is very exciting news. We've already seen the likes of Chris Jericho and Jon Moxley perform for NJPW while under AEW contracts.
Hardy was unveiled on Dynamite as the replacement for Nick Jackson in Blood & Guts. With Jackson's wife having a baby on the way, he has been written off TV with a storyline injury.