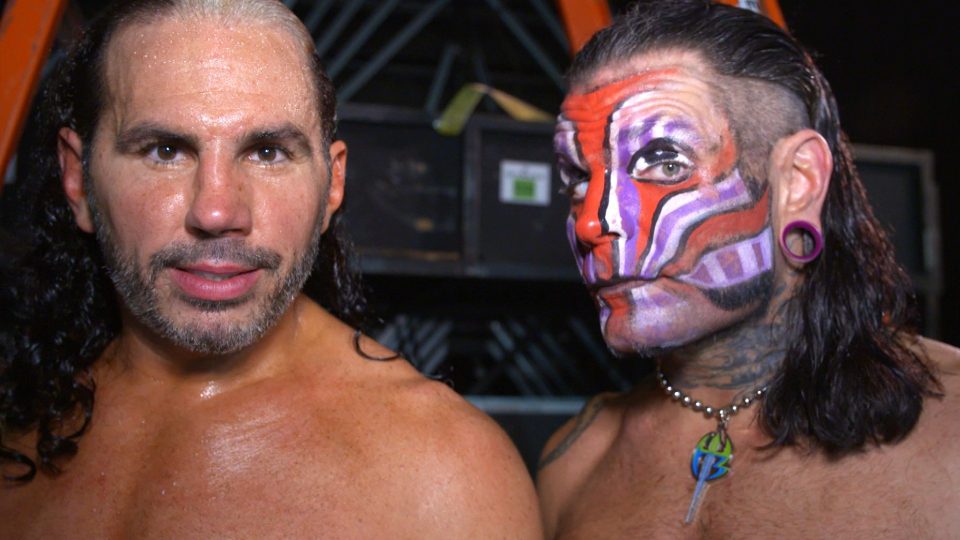 On the no fans SmackDown show that was broadcast live from the Performance Center on Friday night, Jeff Hardy made his first appearance of the year. On the show, Jeff Hardy went one-on-one with and subsequently defeated King Corbin.
In case you missed it, Hardy debuted a brand new finishing move during the match. Hardy hit a swinging neckbreaker instead of his usual "Twist of Fate" cutter. Michael Cole called the new move "The Twist of Fury".
It was reported that Jeff was forced to come up with a new finisher due to the fact that his brother Matt has trademarked the term "Twist of Fate". Matt let his WWE contract expire at the beginning of the month and is expected to join AEW.
However, Matt has strongly denied that he forced WWE to rename Jeff's finisher. Taking to Twitter, Matt said that WWE are free to use the "Twist of Fate" move.
I DID NOT. The @WWE & Jeff are completely free to use "Twist of Fate." The change 100% came on their end. I wouldn't ever do anything to hinder my brother. I'm thrilled to see him back on #WWE TV, looking healthy & happy. https://t.co/L0xp5QyjpU

— MATT HARDY (@MATTHARDYBRAND) March 14, 2020
This shouldn't be too surprising. WWE likely wanted Jeff to not have the same finishing move as someone from another top wrestling promotion. This is likely why the change was made.
What do you think of Jeff Hardy's new finishing move? Let us know on Twitter.