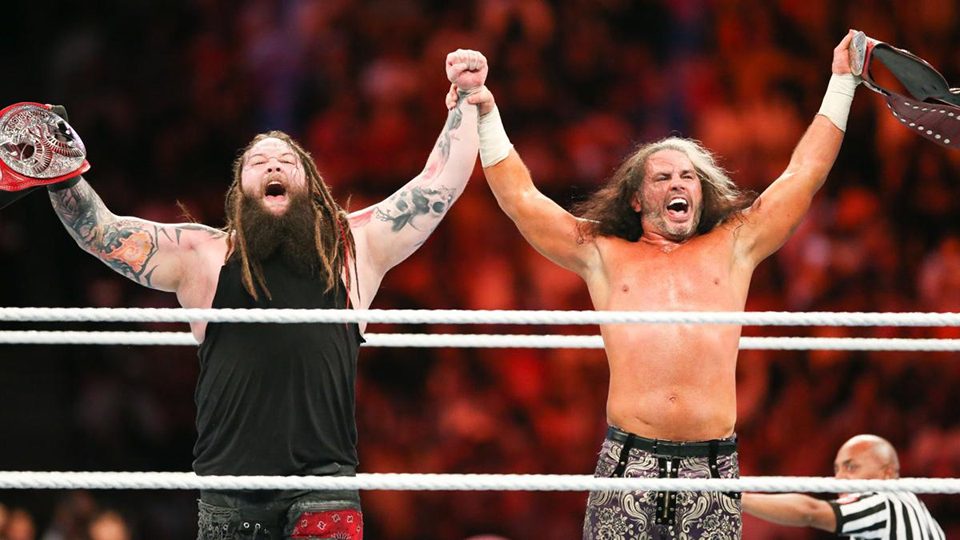 Matt Hardy and Bray Wyatt's feud and team were the definition of missed potential. Hardy's 'Woken' gimmick was never given a chance to get off the ground and his reign as Raw Tag Team Champions with Wyatt was incredibly forgettable.
Now, Hardy has revealed why he thinks he and Wyatt were kept off TV. Here is the quote from Busted Open Radio, courtesy of Fightful:
"I think the reason Bray and I were pulled off TV at that time was they were tired of us suggesting ideas and how to use the Hardy compound and we shouldn't be wrestling all the time,

I think that whole scenario could have been so much more if we were able to get people to listen to our ideas. We wanted Bray because his house had been burned down and he lost his Wyatt family. We literally wanted him to come here with a stick and a bandana and no belongings, join the Hardy Compound, have Senior Benjamin out having him do chores and have King Maxel bossing him around.

If we could have gotten to those vignettes and done that stuff, I think we could have had some magical stuff because two characters like Bray was and myself, we're much more a vignette team as opposed to going out and having three-minute match every single Raw."
God forbid anyone in WWE coming up with their own creative ideas. I don't know about you, but these skits sound awesome to me.
Matt Hardy recently left WWE and the current indication is he will end up in AEW, although that has not been confirmed.
Would you have liked to have seen these skits? Let us know on Twitter!