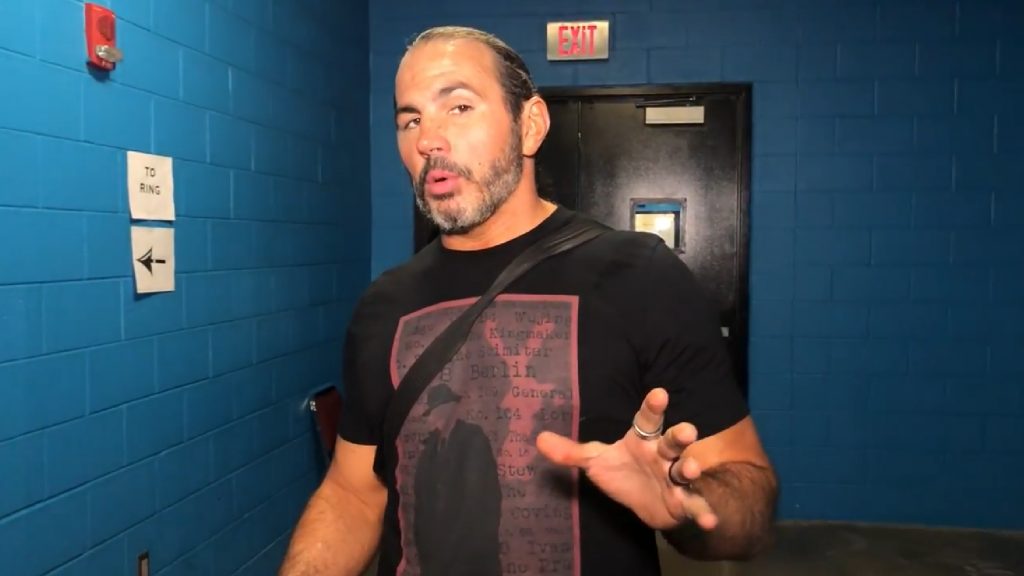 Matt Hardy has been a lightning rod for news as of late. Having left WWE at the end of February and arriving on AEW Dynamite this week, his name is certainly staying relevant.
Now, Hardy has taken to Chris Jericho's podcast to tell his story. One of the things he talked about was how WWE's doctors did not take his injuries seriously in 2010. He mentioned that he was prescribed pills instead of being given time off and this led to problems soon after.
Here is the full quote:
"Whenever I asked someone about my injuries and being hurt, I ended up being prescribed pills from doctors at that point and then that was it, that was my downfall at the point. And then it got to the point where dealing with the stress of the WWE job, I was almost like, 'well damn, I'll take a couple more and then I don't feel the stress as much'."
This is a very similar story to the one CM Punk told following his WWE exodus. Punk famously threw WWE's doctor under the bus for failing to diagnose his staph infection and concussions.
Hardy also discussed Vince McMahon being out of touch and WWE not being a fun place to work. 
What do you think of the comments from Matt Hardy? Let us know on Twitter!