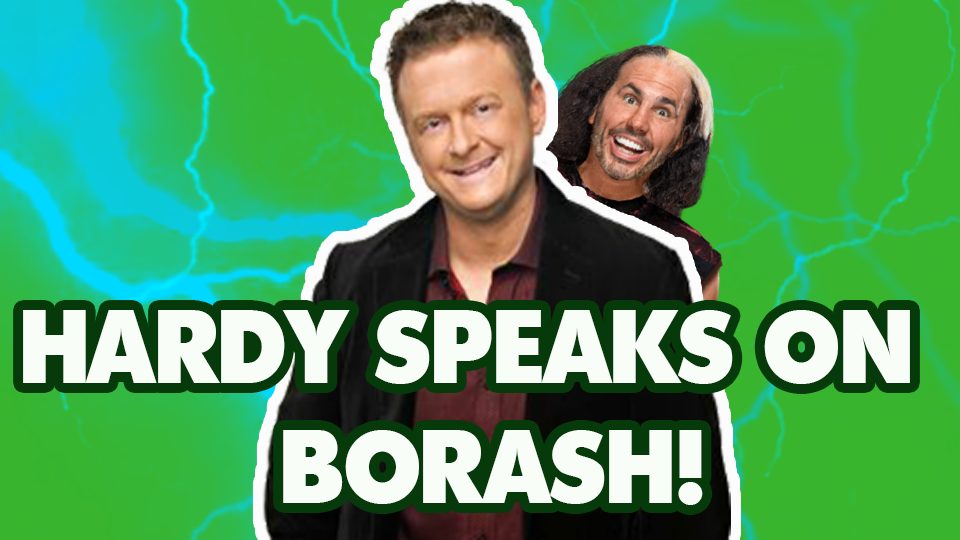 Many people were surprised when WWE announced the signing of Jeremy Borash from Impact Wrestling on January 30. Not only had he been a key backstage figure at Impact since day one, but WWE has a surfeit of creative – and I use the term loosely – personnel. It soon came to light that Borash would serve a dual role.
A great working and personal relationship developed been Matt Hardy and Borash in Impact – the latter was co-credited with helping to make the lauded 'Broken' gimmick a worldwide smash. The creation of King Maxwell, Skarsgård the dilapidated boat, Vanguard 1, Senior Benjamin came out of the beneficial union of Matt Hardy and Jeremy Borash. Now, Hardy has opened up in an interview with SportBible about Borash and his recent hiring:
"Personally I am very glad that Jeremy Borash is here in WWE. He's got a great mind, is a very creative person, a good friend of mine, and he just deserves to work here. Coming to WWE often validates your career in the business and he was kind of the glue that was keeping TNA together in many, many ways over the years. The fact that he's here and actually hired by Triple H, and his role is to be an important part of NXT, I am very happy he's got the opportunity. It's something he's deserving of."
Not only will Jeremy Borash continue his work on the 'Broken' gimmick alongside Matt Hardy – please someone take it away from WWE creative – his reported presence on set for the filming of the 'Ultimate Deletion' match attests to this, but he will also serve as an NXT announcer.
With rumors of Triple H putting together his own creative team in preparation to take on more power within WWE, Borash's contribution to the company could be bigger than anyone realizes.