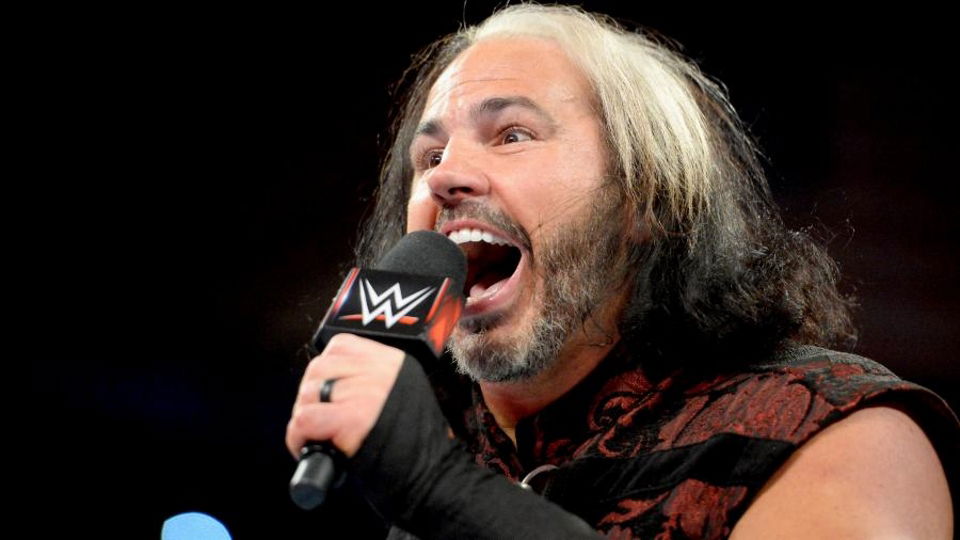 As Cornelius Fudge said about Lord Voldemort: "He's back!". Matt Hardy has returned to the ring just a few short weeks after fans believed he had retired.
During a house show in Madrid on their European tour, Hardy emerged to take part in a mass brawl, an event that was caught on camera by twitter user Rodri Alonso.
@MATTHARDYBRAND IS BACK #WWEMadrid #WWESpain pic.twitter.com/JfX3snyRpV

— Rodri Alonso (@rodrialonso97) November 3, 2018

Hardy has not appeared for WWE since September 16, and many were under the impression we may never see him step foot in the ring again.
However, during an appearance on Lilian Garcia's podcast, Hardy hinted that it may not be over for the #Woken Warrior.
"People throw around the word retirement where typically, I guess, if someone teases that, it's retirement, but retirement is not a word I ever said. I never said retirement. I said, 'I need to go home,' and I really did. After being there for a year and a half and I worked on a full time schedule the whole time I was there and obviously I'm not a spring chicken anymore, but doing this 26 years in October, so I needed to go home. I needed to address some issues I was having with my lower back and my hips. If I can bounce back from those issues and get back in the ring and be physical, that's great and if I can't, we'll do whatever we need to do on-air to figure out something entertaining for Matt Hardy."
Hardy also appeared at a house show in Barcelona on Sunday (November 4).