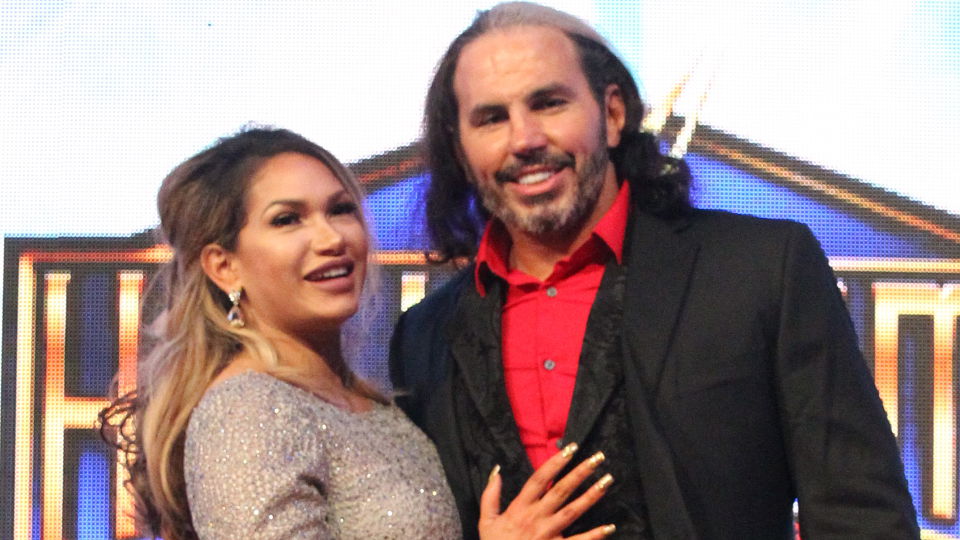 If reports are to believed, Matt Hardy has just 6 days left on his WWE contract, after which he will be free to go wherever he likes and not be booked into the ground.
It has appeared on the last few episodes of Monday Night Raw that WWE is doing its best to bury Hardy, having Randy Orton beat the living hell out of him with steel chairs to the head and neck.
Many fans have complained on social media about the send off Matt is getting, but having watched the same sort of thing happen to countless fan favourites before their contracts expire, it's hardly surprising.
The rumour is that Matt will be heading to AEW, possibly to be unveiled as the "Exulted One" at the head of the Dark Order, but this is yet to be confirmed.
One person who was particularly unhappy with the way Matt has been treated on Raw is his wife, Reby Sky, who didn't hold back when a fan asked why Matt wasn't wearing a neck brace in a photo on Instagram.
Fan: "Where's the neck brace?"

Reby: "In the f***ing trash along with that storyline."
While fans of WWE will be sad to see Matt leave, I don't think anyone can blame him for wanting to wind down his career somewhere he's actually seen as a star, and not just a glorified jobber.