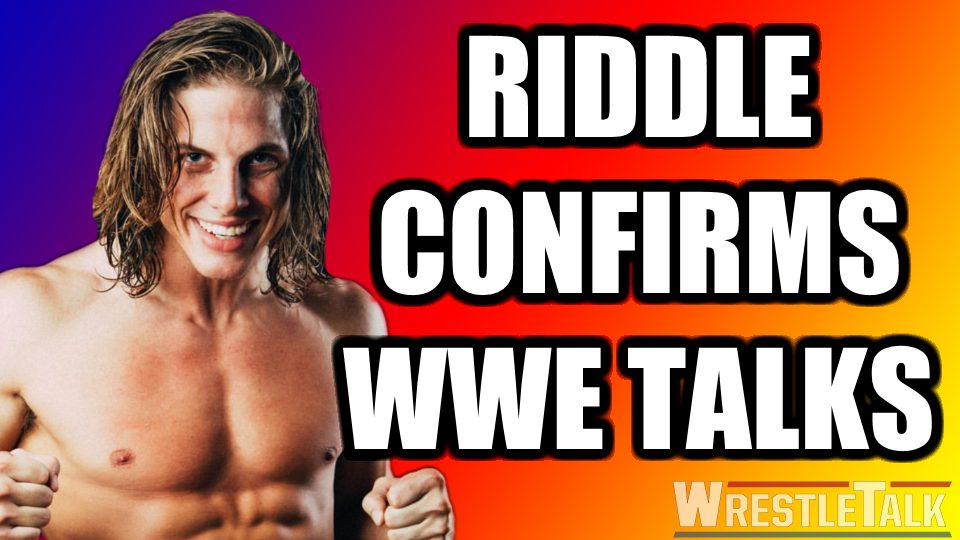 Current EVOLVE Champion and major indie star Matt Riddle has confirmed reports that he's been in talks with both WWE and New Japan Pro Wrestling.
Riddle told Sports Illustrated that he'd spoken to both companies after appearing at Sunday's Beyond Wrestling Americanrana '18, but said that "there is nothing official."
Riddle told SI:
"I've been in situations like this before.

"There is nothing official. I've talked to WWE, I've talked to the president of New Japan, and I am confident in where I stand in the world of professional wrestling."
The 'King of Bros' went onto say that he loved the indies, but felt it was time to move on:
"It's not that I don't love the indies, it's just time to move on.

"Places like EVOLVE, Beyond, those were the companies that gave me an opportunity, gave me a platform, and gave me the chance to run with the ball and showcase my skills. I got to mix it up with a world array of talent."
He continued:
"I need more substance, I need to grow.

"I'm a shark and I swam in a lot of different ponds, but I'm ready for the ocean. It just depends if I'm going to the Atlantic or the Pacific."
Riddle's comments to Sports Illustrated come after weeks of heavy speculation that he'd be joining the WWE and making his debut at NXT Brooklyn 4. The speculation has been fueled by Riddle canceling upcoming dates in Ireland over SummerSlam weekend, and then his online shop becoming unavailable.
— Dave Meltzer (@davemeltzerWON) July 28, 2018
Related Content
It now seems almost inevitable that Matt Riddle will be leaving the independent scene, but where would you like to see him turn up: WWE or NJPW? Let us know in the comments below or on Twitter here.