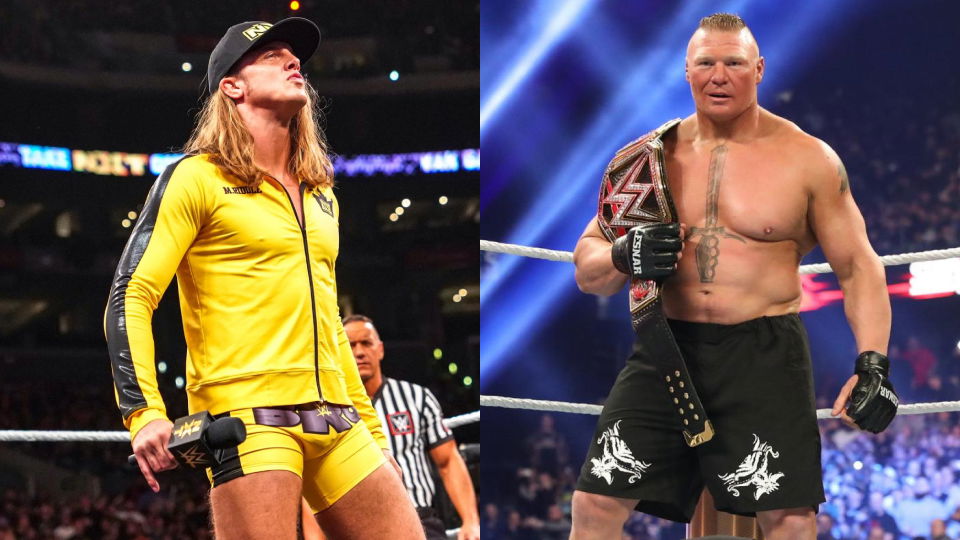 Matt Riddle has not been shy about wanting a match with Brock Lesnar. So much so that it has been reported that NXT stars have been told to stop calling out main roster stars.
Riddle and Lesnar got into an altercation prior to the Royal Rumble last Sunday with Lesnar informing Riddle that they will never work together. This has not deterred Riddle, who doubled down on wanting the match in an interview with the WWE PC Youtube Channel.
"I really wanted to get my hands on Brock. You know, I saw him throwing everybody around. I don't care what he says or what anybody else says. I don't care if he wants the match or not. I'm gonna get it, I don't care. It's not up to him. I don't like being told no especially when I work as hard as I do. Trust me, I guarantee you I get my hands on him and I make that match happen and I take his career. I promise. I promise.
Riddle has gotten a lot of heat backstage for his words and actions. He has never seemed to be someone who cares much about if people have heat with him so we will have to wait and see if he will change his ways or if he will continue to beat this drum.
Do you want to see Matt Riddle vs. Brock Lesnar? Let us know on Twitter or on Discord!