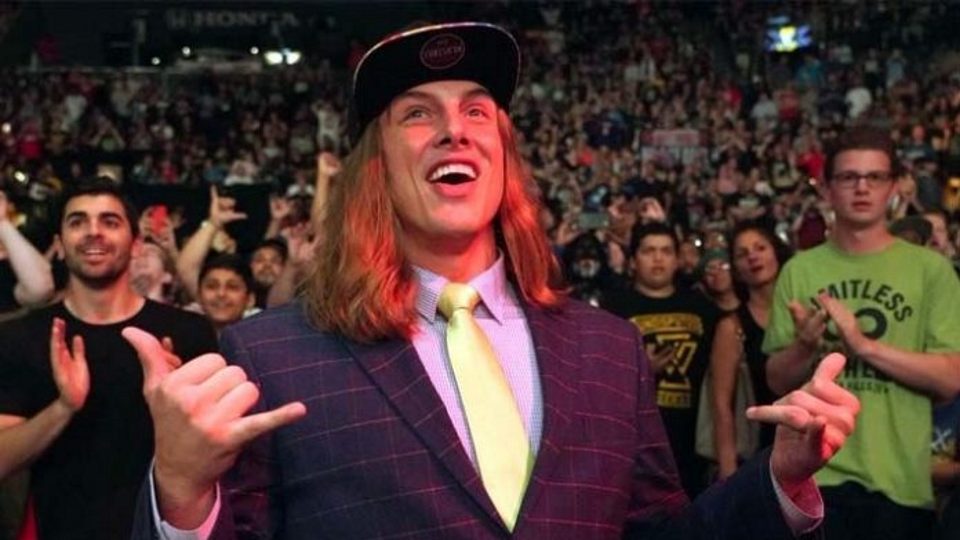 During NXT last week, Kassius Ohno dropped a potential hint during a promo as to who the first opponent of Matt Riddle in WWE's development brand will be.
During the promo, Ohno stated that he was tired of being forgotten every time a new star debuts on the black and yellow brand. He proceeded to tell NXT General Manager William Regal that he will deal with NXT's newest "toy", finishing his thoughts with a simple "bro," outwardly mocking the former Evolve Champion.
The teases aren't finished there however, as the charismatic Velveteen Dream sent out a tweet also seemingly mocking Riddle's use of "bro."
https://twitter.com/VelveteenWWE/status/1039860189787312129
We, of course, don't yet know who will be the first NXT man to face off with Matt Riddle, but the speculation is irresistible. If the this is a taste of what's to come, NXT has some potential five star matches just waiting to happen.
Who would you like to see as the first man to step to Matt Riddle? Let us know in the comments, on Twitter or on Discord!