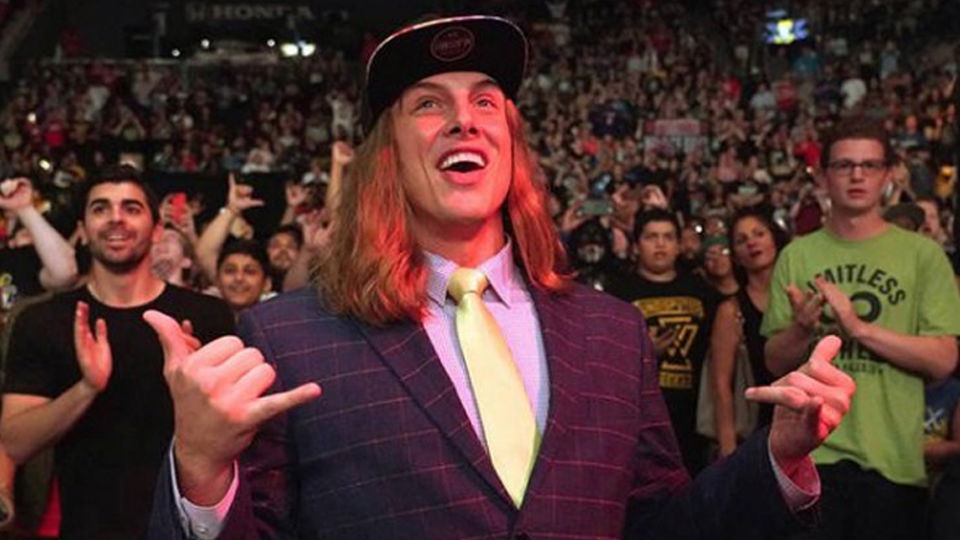 Prior to this past weekend's Royal Rumble, it was reported that WWE Champion Brock Lesnar and NXT star Matt Riddle had exchanged words in what was described as a "verbal confrontation".
It is thought Lesnar approached Riddle as a result of Riddle's relentless tweeting about Brock, and was trying to let Riddle know where he stood.
The King of Bros made a surprise appearance in the Rumble match later that evening, but was very quickly eliminated by Baron Corbin, leading to rumours starting that he was being punished for his backstage antics.
Dave Meltzer has since reported on Wrestling Observer Radio that there is "a lot of heat" on Riddle at the moment, and agreed that his quick elimination may have been as a direct result of this heat.
Riddle however doesn't appear to be phased by all the chatter, and is simply focusing on his Dusty Classic match tonight on NXT.
After #BROyalRumble, things coulda went better . But tomorrow night on #WWENXT, the bro gonna be back on Cloud 9 after the #BROserweights clinch our #NXTTakeOver spot. #DustyCup

— matthew riddle (@SuperKingofBros) January 29, 2020
It's unlikely that Riddle will suddenly stop being outspoken, but perhaps he'll now think twice before having a fight with one of Vince's favourites just before a Royal Rumble.