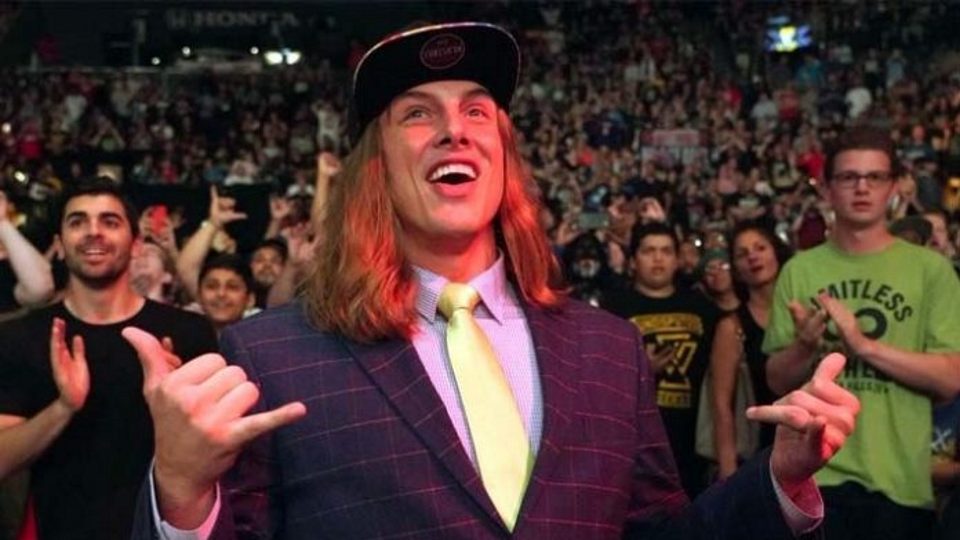 Matt Riddle has received quite a bit of coverage of late for his supposed backstage heat with Vince McMahon. The rumor is Riddle garnered some heat by calling out veteran wrestlers on Twitter.
Two veterans, in particular, have been the focus of his tweets. Goldberg and Brock Lesnar are two guys Riddle wouldn't mind facing in the ring.
Riddle got his chance to face off with Lesnar at The Royal Rumble.  The rumor is Lesnar told Riddle he'd never work with him.
Moreover, the rumor continues that Lesnar has a lot of pull and Vince McMahon isn't happy if Brock isn't happy.  Supposedly, Vince McMahon feels like it is disrespectful of Riddle to call out established stars. He also considers Riddle to be an outsider.
It's not just Riddle though. Vince doesn't want any of the NXT wrestlers calling out established stars.  However, Riddle seems to not be a great listener.
Tonight, he's responded to Fox's tweet hyping Goldberg's return to SmackDown:
I'm not gonna do what sources are saying I'm not suppose to do. Or am I? What are sources saying? https://t.co/9kBv1Yn483

— matthew riddle (@SuperKingofBros) February 7, 2020
Confused? So, Riddle isn't going to call out Goldberg because he isn't supposed to call out Goldberg but by responding to the tweet he is implying he'd like to be next.
All, I have to say is, Bro…