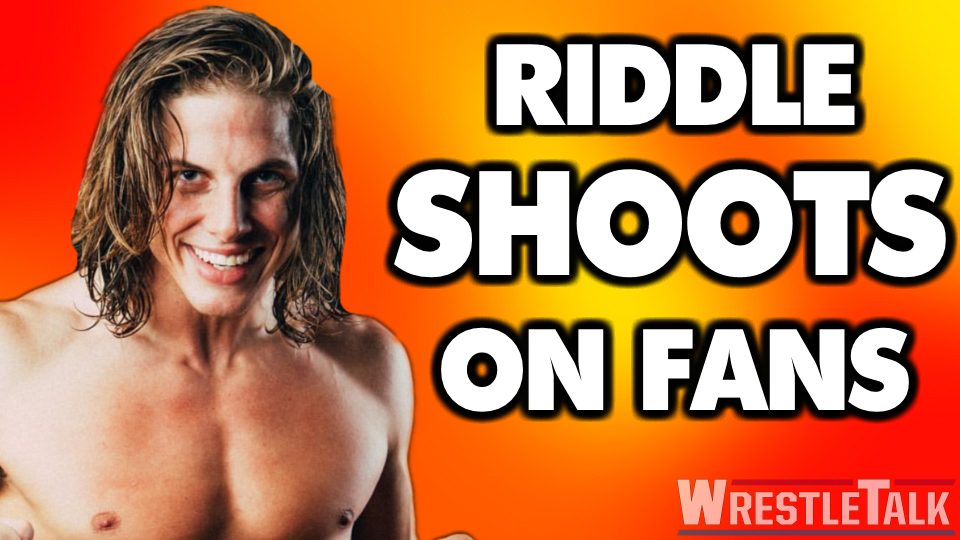 It is a rare thing to get honest, reasoned opinions of wrestling fans, especially from those who work in the business.  Fans are either thanked incessantly by wrestlers, who credit them (perhaps too heavily) for their success, or fans are consigned to the garbage heap as marks who have no lives.
And the ones doing that may just be trying to create buzz for a podcast.
Well, look out, because here comes Matt Riddle to upset the status quo.
In a recent interview with MMA Junkie's Ben Fowlkes, Riddle actually compared fans of pro wrestling to fans of William Shakespeare. At the same time, he likened fans of mixed martial arts to your typical crowd at the Roman Colosseum:
After Matt Riddle wrestled in Missoula, I talked to him about his transition from MMA to pro wrestling. Gotta say, he put it in terms that really made me think about some stuff. https://t.co/ICykTD73mn pic.twitter.com/596Nha6b8I

— Ben Fowlkes (@benfowlkesMMA) May 8, 2018
This shouldn't be dismissed as Riddle saying wrestling fans are smarter and more cultured than MMA fans – indeed, many of us are fans of both – but it does raise an interesting point that many fans view the industry as theater rather than an athletic contest. They certainly don't view it as a blood sport, even if they did in years gone by.
Some have said that Matt Riddle, former MMA fighter, and independent wrestling sensation (an 'indy darling' if you prefer) has transitioned to pro wrestling faster than anyone since Kurt Angle left Olympic-level wrestling. If his earnestness in these recent comments is any indication, then Riddle's intuition for the wrestling business may be just as sharp as his physical gifts in the ring.
What do you think of Matt Riddle's comments? Are you a wrestling fan who fancies Shakespeare's A Midsummer Night's Dream? Let us know in the comments below or on Twitter here!