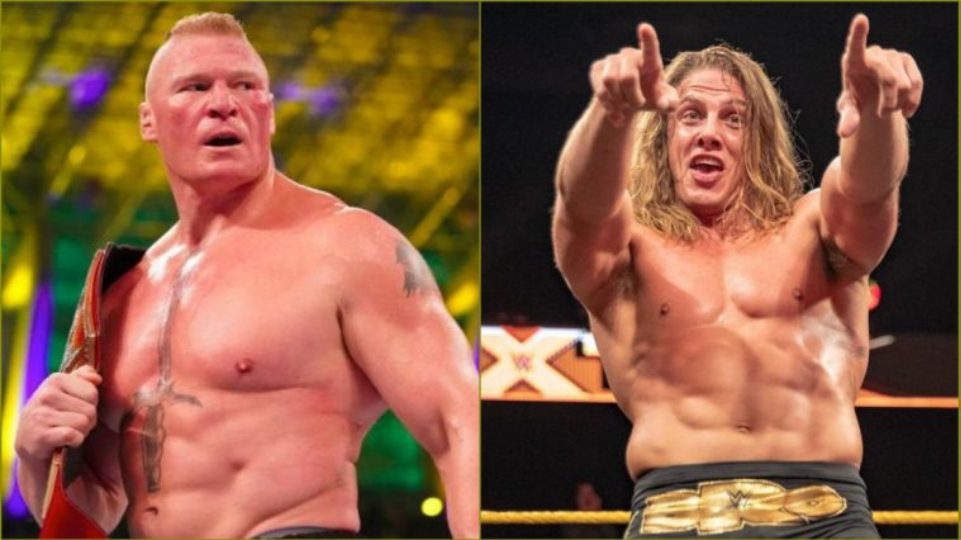 NXT's resident "bro" Matt Riddle has taken to Instagram to a tease an appearance at WrestleMania 35. The former MMA star shared a picture of an action figure of himself standing over an action figure of Brock Lesnar, holding aloft both the WWE and UFC Championships.
https://www.instagram.com/p/BvkfbmpgxfD/
This is not the first time that Riddle has publically spoken about his desire to mix it up with the Universal Champion. In a recent interview on WWE's YouTube channel, Riddle "promised" to be the man to retire Brock Lesnar.
Riddle's new Instagram post comes just two weeks after he challenged WWE Hall of Famer Kurt Angle to a match at WrestleMania 35. He said that was "what the fans want". He clearly wants to be on the "show of shows", and can you blame him?
https://www.instagram.com/p/BvEqBEGAqiD/
It remains to be seen if Riddle will actually appear at WrestleMania 35 on April 7th, or if he is just messing with the fans and having some fun. However, what is certain is that Matt will be challenging NXT North American Champion Velveteen Dream for his title two nights prior at NXT Takeover: New York, in what is sure to be a match of the weekend candidate from two of the best that NXT has to offer.