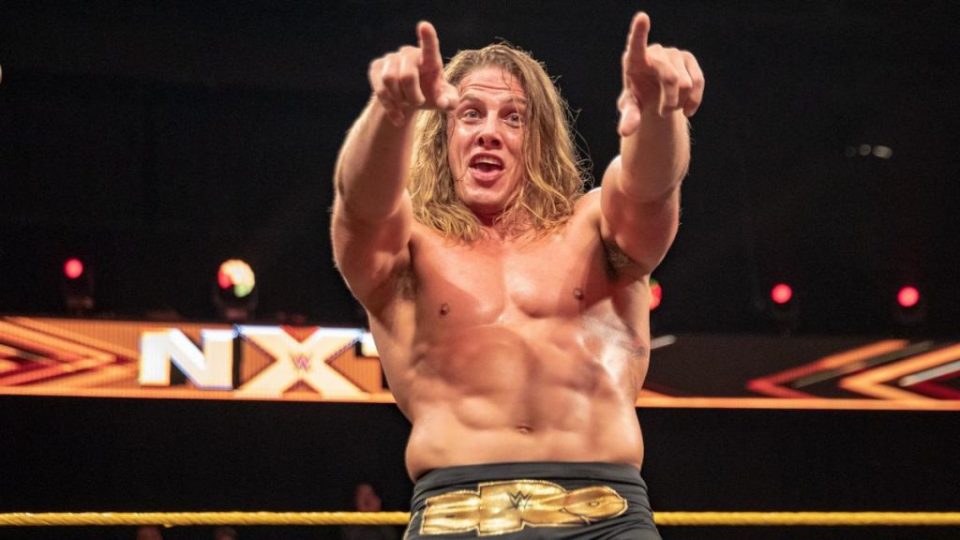 On the 05/27 episode of NXT TV, Matt Riddle was defeated by Timothy Thatcher in an awesome Cage Fight that main evented the show. Two days later, Riddle debuted on SmackDown as the newest member of the blue brand.
While the match had fans talking afterwards, Riddle wanted to make the bout even more memorable by attacking WWE Hall of Famer Kurt Angle, who was the special guest referee for the match.
While speaking with Alex McCarthy of talkSPORT, Riddle opened up about wanting to work an angle where Angle would cost him the match, leading a vicious attack on the former Raw General Manager:
"You know what crossed my mind originally [with Kurt Angle]? There's the management thing, but then like in my head – and maybe this is just greedy me – in my head, when I see Kurt Angle, even if I like him and I'm friendly with him, I know the money is in beating up Kurt Angle.

"I was really hoping he was going to cost me the cage match and then the Bro was going to snap and beat up Kurt Angle! Some deadlift Germans to an Olympic gold medalist from the Stallion? You telling me everybody at home wouldn't be like 'no he didn't just dump him on his head!' – because that's what I do! It would have been crazy."
During the interview, Riddle referenced an idea that WWE pitched where Kurt Angle would be his manager on the main roster. However, Angle rejected the idea as he has other projects he wanted to pursue.
Moreover, Angle also revealed that he also rejected being Riddle's manager over fears that WWE would eventually want to book a match between the two. Angle has stated that he is done with wrestling and has no intention of stepping into the ring again.