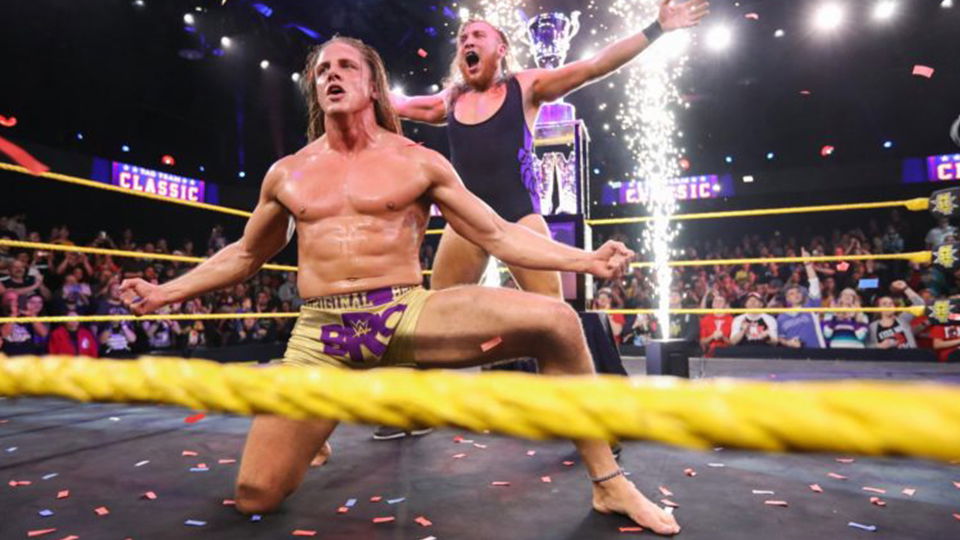 Matt Riddle and Pete Dunne were on top of their game prior to the coronavirus pandemic. They had won the Dusty Rhodes Classic and the NXT Tag Team Championships, then the world got turned upside down.
Now, Riddle has begun tagging with Timothy Thatcher. With Dunne unable to enter the United States, it has left their situation in a state of flux. In a recent interview with Sportskeeda, Riddle revealed he would like to see himself, Dunne and Thatcher become a trio when this is over. Here is the quote:
"Well, I would hope it would be a trio, you know. The connection between me and Pete, you know, was marvelous and, you know, I thought our chemistry was good and we work in the ring extremely well. You know, originally, we weren't picked to win the tournament and we definitely weren't supposed to win the titles, but by the time situations came to be, we were the ones with the belts, we were the ones with the cup,"

"And then with Tim, I think you saw on the Newly-Bros Show, we are pretty compatible! And we've known each other… You know, on the Indies we met and we wrestled, we worked together, so me and Tim have a lot of chemistry too, and I know Tim's character, he knows my character, and just like me and Pete, we can play off each other extremely well. Hopefully we get to keep it going, you know what I'm saying? But you never know, you know. It's in the universe now, it's in destiny's hands,"
Riddle and Thatcher started a new show on NXT, known as the Newly-Bros Show. Obviously, this pairing is going to last a little while.
Do you agree with Matt Riddle? Let us know on Twitter!