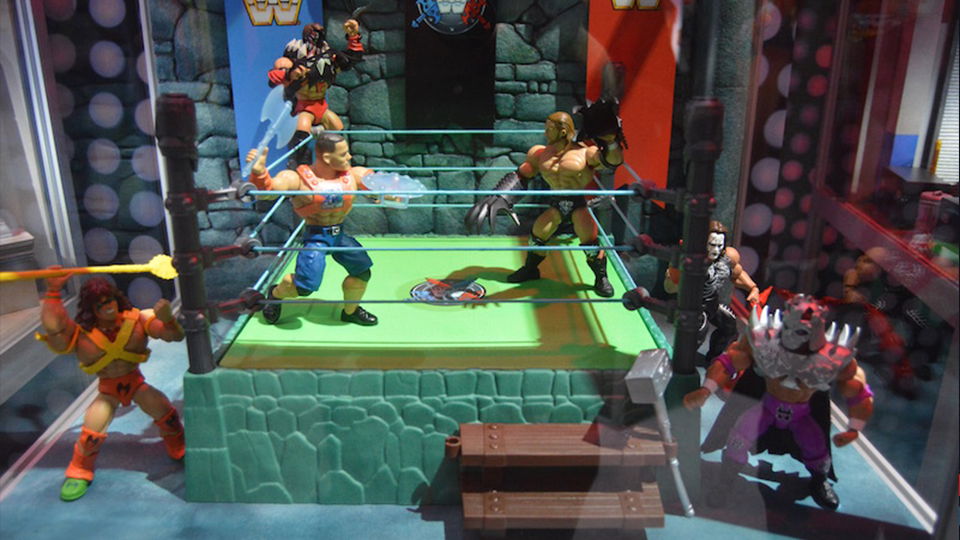 Wrestling figure fans worldwide have been excitedly awaiting news coming out of San Diego Comic Con, expecting  information and first looks at many new figure lines.
They were not disappointed. Dozens of new figures were previewed at the event, with everything from current WWE and NXT stars to legendary announcer Gorilla Monsoon on display.
Notable by its absence was Mattel's Retro line, an incredibly popular range of figures with hardcore collectors due to its similarities to the classic Hasbro figures of old.
Word coming out of the event (although not yet confirmed by Mattel) is that the lack of information about the Retro line is because Mattel has decided to discontinue it, which has led to fan outrage on Twitter.
Seemingly taking the place of  the Retro figures is a new mash-up series that combines WWE characters past and present with He-Man and the Masters of the Universe.
Mattel revealed several action figures from the new range at Comic Con, all of which are styled to look like and compatible with He-Man / Universe Origins figures.
In the first line-up is Ultimate Warrior, Triple H, Sting, Finn Balor, John Cena and Triple H. A special ring has also been confirmed as part of the set.
WWE.com has released a gallery of the new figures across all lines that were revealed as SDCC. You can see a selection from the Masters of the Universe crossover series below: