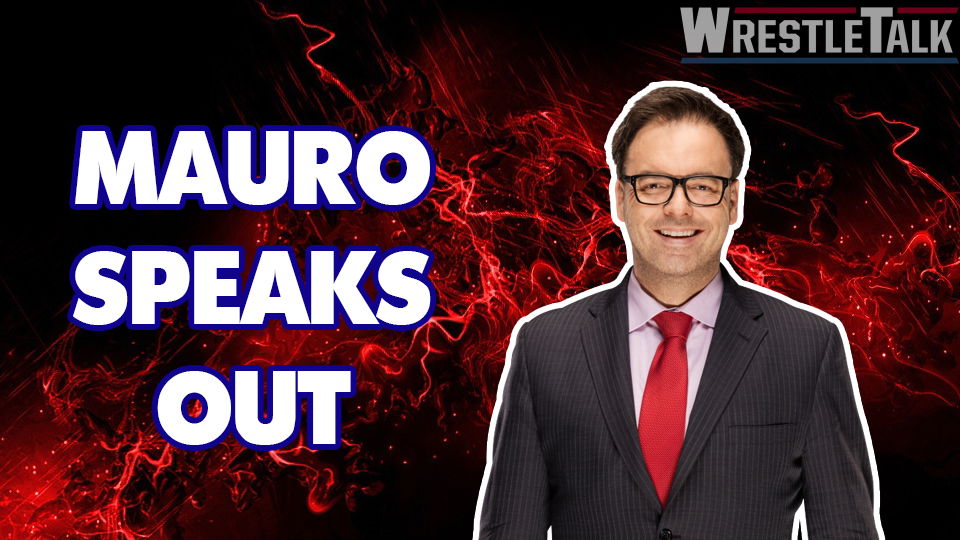 He's one of the best and most entertaining voices on WWE TV right now and NXT commentator, Mauro Ranallo, has recently used that voice to speak about his return to the company.
Speaking to TV Insider whilst promoting his new documentary, Bi-Polar Rock 'N' Roller, Ranallo gave his thoughts on the WWE, a company he first appeared for in 2016 as part of SmackDown Live.
However, Ranallo would disappear from our screen in March 2017, returning in June that same year, this time as a part of NXT.
Ranallo gave his reasons for joining NXT when he returned to the company, citing his long-term struggles with Bipolar Disorder as the main factor:
"The only thing that has been a casualty of my [bipolar] condition is because I call Showtime Championship Boxing, Bellator MMA and some of the other events, I couldn't be on the road 52 weeks a year with WWE like I was for the one year for SmackDown Live on USA Network."
Since NXT is pre-taped in batches and all takes place in one venue (asides from the TakeOver shows), there is significantly less stress and strain on the performers and broadcast team than on their main roster counterparts.
Ranallo also brought up the rumors that his absence from WWE TV was due to bullying from fellow SmackDown Live commentator, JBL:
"I don't need to address whatever rumors or rumblings there may have been. At the end of the day, the reason I'm no longer on SmackDown Live is because it was taking too much of a toll on my mental health."
JBL, who has a history of hazing new talent in WWE, was originally blamed for Mauro's departure from the blue brand in 2017. While Ranallo doesn't categorically deny that in this interview, he has stated in the past that him leaving was "nothing to do with JBL."
Mauro finished the interview by thanking several members of the WWE staff for giving him another opportunity in NXT:
"Paul Levesque [Triple H], Vince McMahon, Michael Cole, they all gave me another life by bringing me back to call NXT. That's where I should have been in the beginning. I've never been happier as a professional wrestling announcer than I am right now calling what has been the best brand in sports entertainment in NXT."
It would seem that Mauro is very happy with his current position in WWE and that is excellent news for a man who has suffered a lot at the hands of his mental health.
As one of the best commentators in WWE right now (and easily the best play-by-play guy), Mauro is a valued and highly appreciated member of the broadcast team and the fact he's now a lot happier with his position in NXT hopefully means that fans can enjoy his dulcet tones and hilarious catchphrases for many years to come.
Bipolar Rock 'N' Roller airs Friday, May 25 (9/8c) on Showtime and follows Mauro in his various broadcasting pursuits, exploring how Bipolar Disorder affects him in his work and daily life.
What's your favourite Mauro Ranallo moment? Will you be watching Bipolar Rock 'N' Roller this Friday? How many "Mamma Mias" can we expect to hear from Mauro at NXT TakeOver: Chicago in four weeks time? Let us know in the comments or on Twitter here.