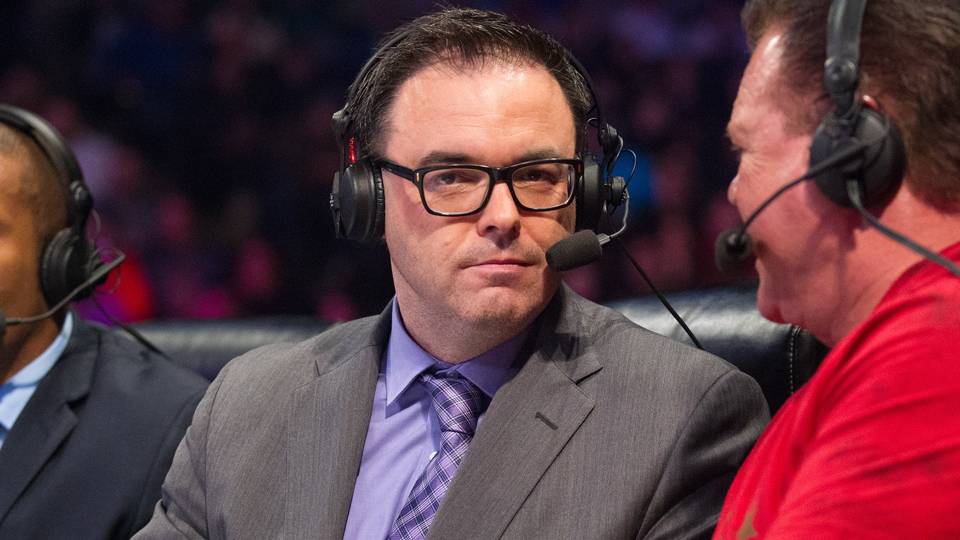 Mauro Ranallo was signed to WWE in December 2015, and joined Smackdown's commentary team in January 2016. The fantastic play-by-play announcer was a permanent fixture on the blue brand until March 2017.
Ranallo reportedly left his position as the lead commentator on Smackdown due to depression. It is widely believed that this spout of depression was brought on by the stress of being on the road, and bullying Mauro suffered at the hands of JBL.
However, Mauro swiftly returned to WWE in June 2017. Since then, Ranallo has been serving as the voice of NXT, appearing on both TV and Takeover events.
With WWE now confirming that NXT will be moving to the USA Network, the current home of Raw and Smackdown, many people feared for Ranallo's WWE commentary future.
However, Dave Meltzer is reporting on the latest Wrestling Observer Radio that the current plan is for NXT's commentary team to remain the same upon its move to the USA Network:
"Right now as far as we know Mauro Ranallo, and Nigel McGuinness, and Beth Phoenix are going to host the shows. We have not heard differently. You know there's obviously a history with Vince McMahon and Mauro Ranallo, it's well-known."
Meltzer then went on to report that Vince McMahon is not expected to be presented at the NXT shows, and stated that this is one of the main reasons why Ranallo will be continuing to work for the black and gold brand.
"One of the things is that Vince — and I don't know if this is going to change because Vince is not expected to be at these Wednesday shows and that's a big part of it."