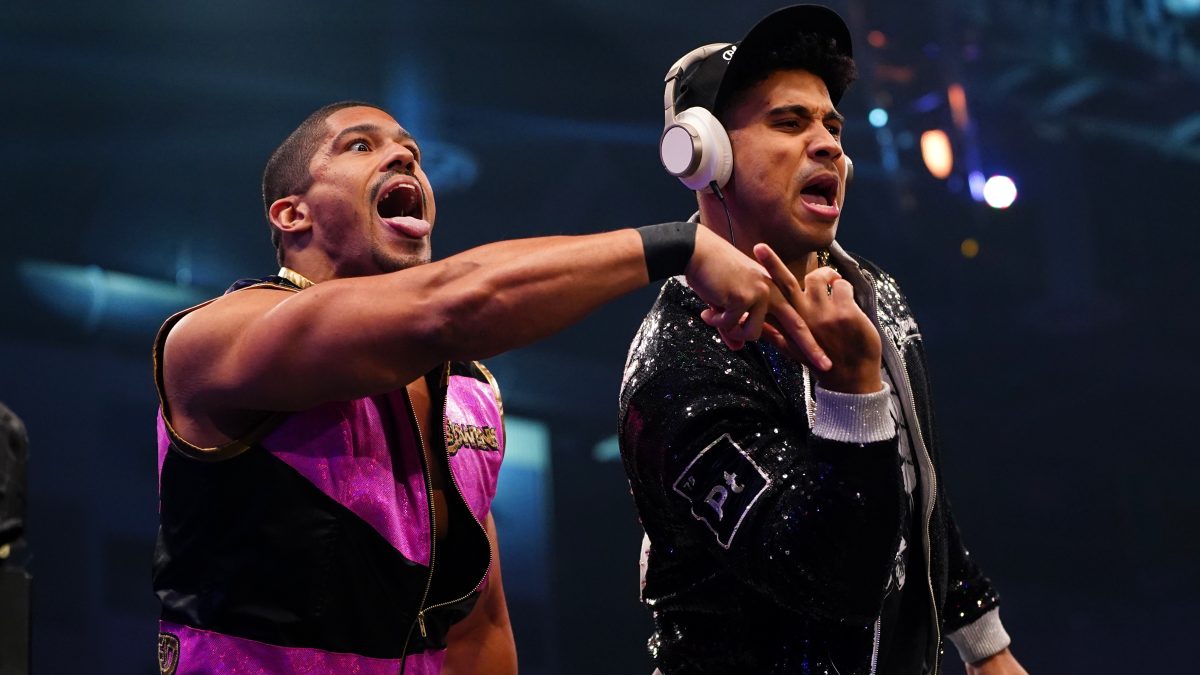 The duo of Max Caster and Anthony Bowens, collectively known as The Acclaimed, have been gaining popularity in AEW in recent months, but it was almost a little bit different.
Per Caster on the Sports Generals podcast, the 'Acclaimed' name was originally pitched by Tony Khan to Chris Jericho as the name of the group that went on to be known as the Inner Circle.
He said:
"This is another Tony Khan idea. He apparently had this idea for a tag team called The Acclaimed for a long time. I also heard that it was almost the name of The Inner Circle in AEW where he pitched to Chris Jericho, 'what if it was Chris Jericho and The Acclaimed, like your band,' since Chris is a rockstar. They didn't go for that."
Caster then detailed how he and Bowens ended up with name after Jericho rejected the pitch, saying:
"Tony, I guess, just wanted a tag team called The Acclaimed. From there, it was just up to us. 'Max Caster and Anthony Bowens, you are The Acclaimed.' 'Oh great, what is that?' We sat back and realized that it makes perfect sense. We are both highly acclaimed professional wrestlers in our area on the Independents, me and Anthony have very similar paths, which, a lot of people would tell us, 'You guys are incredible wrestlers, but you just need to be on TV. You don't fit in on the Independents.' That's something that always frustrated us because it sucks being told, 'You don't belong here if though you're the best.' We proved everyone right. We got on TV and we became everyone's favorite tag team. We're highly acclaimed wrestlers and we're highly acclaimed outside of wrestling. Me with my music, Anthony is a model and actor, he's in a lot of commercials and he's a YouTuber. We're highly acclaimed in multiple fields and that's really what The Acclaimed is at its core. Now, people want to hear what I say and want to see Anthony superkick people in the face and they want to see me drop the elbow and win."
Max Caster has the opportunity to qualify for the Face of the Revolution Ladder match at AEW Revolution next week, when he faces Wardlow on AEW Dynamite.
To make sure you stay updated with all the latest wrestling news, add WrestleTalk.com to your Google Discover feed and follow us on Twitter!