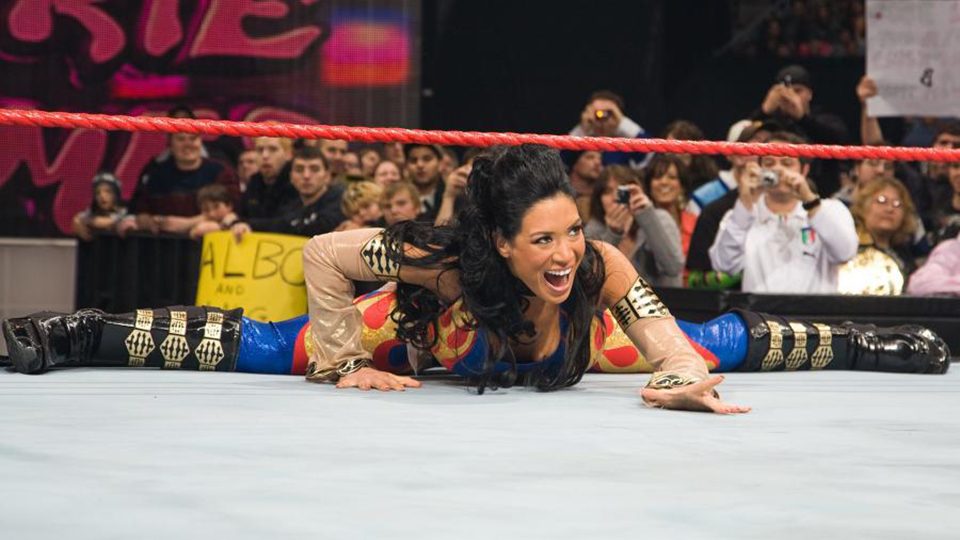 A few months ago, it was reported that former Women's Champion Melina had agreed to re-join WWE, and would be re-debuting on TV imminently. However, Melina strongly denied these reports.
Furthermore, it was reported last week that there were actually plans to have Melina align with The Robert Stone Brand down in NXT, plans that apparently had to be scrapped as Melina needed surgery.
However, WWE announced a special Raw Legends show for the first episode of Monday Night Raw of 2021 (January 4th), and Melina was one of the former WWE stars being promoted for the show.
This obviously doesn't mean that any plans the company had for Melina to return as a full-time wrestler are off, and her return in under two weeks could be a way to have her return to being a regular fixture on the Raw roster.
If you didn't manage to catch the show or struggled to keep up with the people being featured in the video package, you can check out the complete list of WWE names advertised for Raw Legends Night by clicking here.
What are your thoughts on the above story and Melina's WWE return next month? Let us know in the comments on Twitter or Facebook.