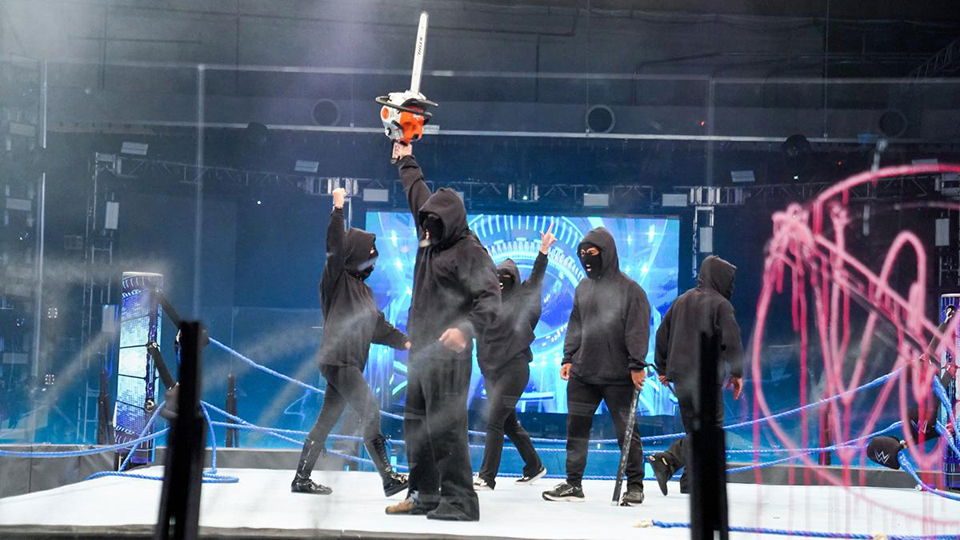 Jessie Kamea, who lost in a pretty quick match with Dakota Kai last night, is one of the members of the new RETRIBUTION faction according to Bryan Alvarez and Dave Meltzer on the latest Wrestling Observer Radio.
Meltzer and Alvarez noted that Kamea is currently part of the group who have been wreaking havoc (sort of) on episodes of Monday Night Raw and Friday Night SmackDown over the last two weeks. Here's exactly what he said:
"Jessi Kamea is a division 1 volleyball player," Meltzer said. "The thing with her is she's one of Retribution actually." Meltzer adds what he saw last night in a three minute squash isn't typically what you see up to par with NXT.

"Whenever I see someone like Jessi Kamea and everyone's different, but she's been there for years and she's a good athlete and I'm watching this and it's only three minutes and all that, but she was definitely not ready for television as compared to what you usually see on television in WWE"
It's important to note that it isn't clear, at this time, exactly how involved Kamea is going to be with the RETRIBUTION faction, especially considering it has been reported that the people under the masks right now won't be the people revealed as official members of the group.
At this time, it's unclear whether Meltzer and Alvarez are reporting that Kamea is going to be part of the eventual group, or if she is just acting under a mask as a member of the faction before they are properly revealed.
For the latest on the future of RETRIBUTION, make sure you stay tuned to WrestleTalk.com.