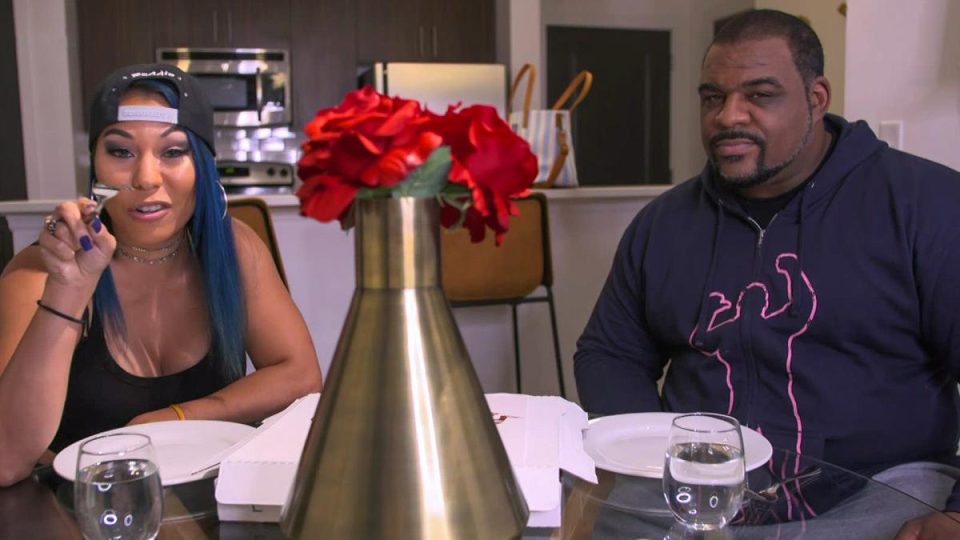 RETRIBUTION member Mia Yim has responded to a fan on Twitter who suggested she's only on WWE Raw because her boyfriend Keith Lee "begged" for it.
Yim was 'unveiled' as one of the members of RETRIBUTION this past Monday on Raw, making the move to the main roster at roughly the same time as Lee did.
A Twitter user wrote: "She only got the gig bwcaaue Keith Lee begged to have her brought to raw with him".
Bwcaaue.
Anyway, Yim saw this, and replied: "Focus on surfing and less on rumors. I got to where I am because I busted my ass for over a decade."
Unlike the male members of RETRIBUTION, Mia Yim and Mercedes Martinez – the two female members – have not yet been given ridiculous new names.
One of the things people have a hard time with when it comes to the faction is their past in NXT not being acknowledged. Mia Yim's relationship with Keith Lee is, in fact, a prime example of that.