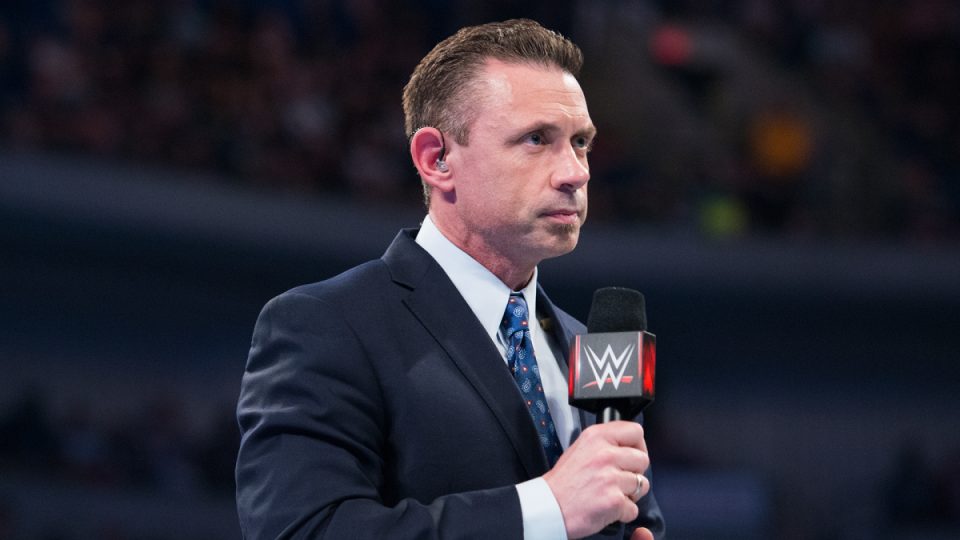 Michael Cole has been with WWE for a very long time. 23 years to be exact. Now, he has received a promotion and the new title of Vice President of Announcing.
Mike Johnson of PWInsider reported the news earlier today, also stating that the promotion took place several weeks ago.
Cole was one of the announcers on hand for WrestleMania this weekend. He and JBL called a good portion of the action while Tom Phillips and Byron Saxton called the Raw matches.
Cole has been with the company since 1997 when he started as an interview and commentator. During his early years, he was the butt of a lot of jokes from the likes of DX and The Rock. He became known as the voice of SmackDown before being moved to Raw in 2008. Since then, he has ascended behind the scenes, doing a lot of the hiring of announcing talents.
He also had a run as a heel character from 2010-2012, although it was met with universal disdain. During this run, Cole targeted the likes of Daniel Bryan particularly harshly, a move that Bryan has said was counterproductive in making him a star.
Are you a fan of Michael Cole? Let us know on Twitter!