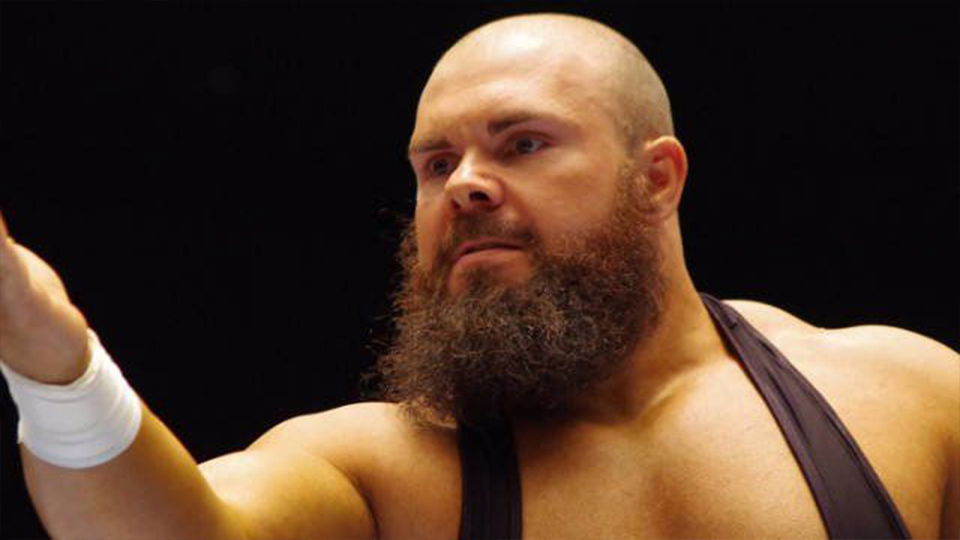 Former IMPACT Wrestling star Michael Elgin has posted a video addressing allegations made against him during the #SpeakingOut movement.
Elgin was recently let go by IMPACT weeks ahead of being scheduled for the World Championship match at Slammiversary.
In the video, Elgin said the following (transcript via Fightful):
"It's been brought to my attention that some girl made a claim about a hotel room in 2011. I don't know if anything ever happened to this young lady. I hope that it hasn't and I hope that if it has, she's found some peace and some resolve and I'm sure that's impossible because I can't speak on it. I can say that in 2011, I did share a hotel room with that girl and I did share a bed with her. What has been left out is that there were four other people in the room. I laid down in the bed next to the girl, asked her to come closer or for sex, I don't know the exact verbiage. All I remember is her saying no and me going to sleep. The next morning, the four wrestlers asked me if we slept together and I said no and they said, 'We know. She turned you down.' They joked with me for months about being turned down. I don't know what else to say about that. I have four people swearing up and down that's exactly what happened.

"A female wrestler said I took a dick picture and sent it to her in 2016. When I saw this, I was caught off-guard and I messaged her. I said, 'Hey, I know that we hung out with a group of people in Japan in 2016 but I'm 100 percent positive I never sent you a dick picture.' She told me that everything was fine and everything was cordial. It was cool to hang out and apparently, I hung out with a group of wrestlers and was drunk and they caught me talking to her about wrestling and they dared me to send a dick picture and she claims that I did. I said, 'Well, I'm very sorry. I had no clue that it happened.' She then replied with, 'Well, it's not that big of a deal. It's not like you said you were going to force yourself on me and you said sorry back then and it's not a big deal.' I have all these messages because I was taken aback that I even did that. She then showed someone else the picture and they showed me. It's not me. I don't know if I was drunk and sent an image you can search online because I didn't want to show her mine. I don't know what happened. If that is what he claimed, then I said sorry when she posted, I said sorry, apparently in 2016 by her own words. I can't do anything about that. I have already said sorry.

"I'm many things and I've made many mistakes in my life, but I never would do anything to try and force anybody to do anything because one, it's not good for either of us, the act and two, there's legal consequences behind that. I don't want to downplay victims or any bad things that happen to people because unfortunately it's out there in the world and it sucks. I hope that people who have done these things have admitted to doing these things or even the ones that have admitted, I hope they have to pay and I hope the people they have affected seek justice because that's the right thing to do. I don't know what else to say about that… I'm not perfect. I've made plenty of mistakes. I've said plenty of stupid things."
You can watch the video itself here:
https://www.youtube.com/watch?v=uz37qRsH6KQ
.