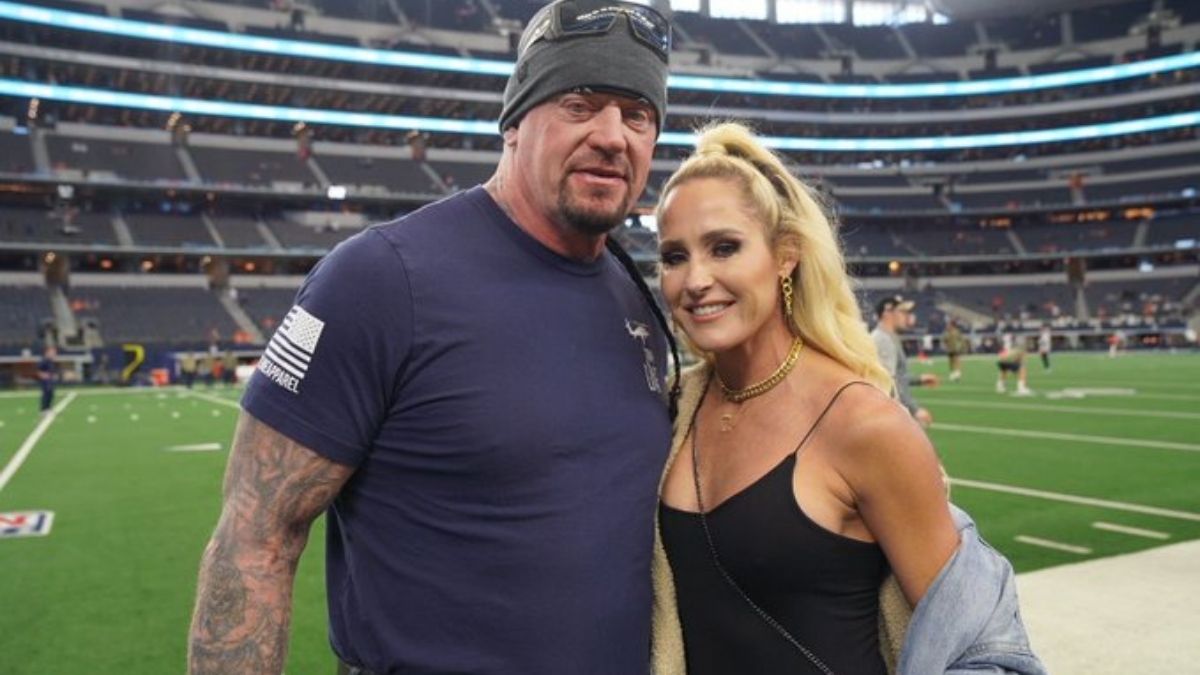 Former WWE star Michelle McCool has revealed a bizarre story of 911 call claiming she'd killed The Undertaker with a sledgehammer.
Sometimes, pranks can go a little too far especially when they are a death prank.
Appearing on the Wives of Wrestling podcast, McCool recalled the story of falling victim to a death prank years ago when the police questioned her for murdering her husband, The Undertaker.
She explained:
"I had three cops follow me in the neighborhood once because a 911 call said that I killed my husband with a sledgehammer. Ironically, it was the WrestleMania after he wrestled Triple H. I'm one of those people where, if I'm telling the truth, I feel guilty. I feel like I'm lying if I'm in a pressure situation. I'm coming through the neighborhood, guarded gates, talking to a girlfriend and I'm like, 'Dang, there's a cop behind me,' but I wasn't speeding. I pull into the house, 'Crap, there's three cops, what is going on?' They're like, 'Ma'am, is your husband home?' 'Yeah, can you tell me what's going on?' 'No, we just need to make sure your husband is home.' 'What is going on?' We're walking to the garage, I'm thinking the worst. I go into the garage, into the kitchen, he's coming out of the show, the further place in the house. I'm yelling, 'Babe, babe, babe.' We finally get to the back of the house, he walks out in his towel, there are three cops behind me and he's like, 'What is going on?' They finally told me. Someone called 911 saying I had killed him with a sledgehammer. They let us listen to the call."
The Undertaker had been backstage for the debut of a new WWE star, which you can read about here.
Quotes via Fightful
To make sure you stay updated with all the latest wrestling news, add WrestleTalk.com to your Google Discover feed and follow us on Twitter!