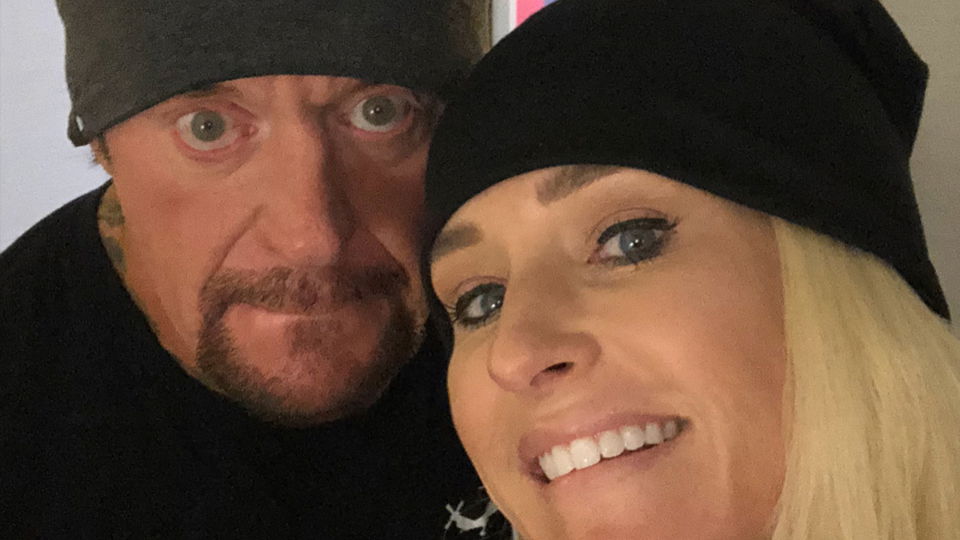 Michelle McCool, the wife of The Undertaker, has spoken about the 'Deadman's infamous match against Goldberg at Super ShowDown 2019.
Speaking with New York Post, McCool said:
That was really scary for me. Obviously knowing the business, as soon as I saw that I texted our doctors. I was like, 'Is he OK?' Because it looked bad. You're centimeters away from doing some real damage. So I knew it was bad. Mark has literally been caught on fire, stood in a pod for 40 minutes and wrestled another 40 minutes. He's busted up both eye sockets in matches. He normally responds with, 'I'm good, babe, I'm good.' So after that match when I talked to him and I think his exact words were, 'My back is jacked up. My neck is jacked up.' I was like for him to put that into words and verbally tell me truly how he's feeling, it was just I couldn't imagine the pain.

So that was scary, knowing now he's got to fly so many hours across the world and he had an appearance the next morning when he landed in the States in Boston or somewhere that he's not gonna say no to. He does that and standing with fans for four to five hours. It was bad. It was scary. I don't think he realized until this documentary when he saw it again just how close he was to, yeah, yeah.
The former WWE Women's Champion then discussed whether that match affected how 'Taker picks his opponents now, adding:
Yes and no. Of course, you want to go in there with somebody that's going to be safe, but I don't think age is always a factor in that. A.J.'s not one of the youngest guys but he's dang sure somebody you want to get in the ring with because you know he'll be safe and put on a heck of a match.

If they need him (Mark) on the card, he's gonna be sitting by the phone waiting. If Vince (McMahon) calls and he needs to pull him out of the bullpen he'll be ready go. But it's not that he's seeking out opponents or matches?
The first episode of five-part docuseries 'Undertaker: The Last Ride' airs today on the WWE Network and will provide a further peak behind the curtain at the life of Mark Calaway.