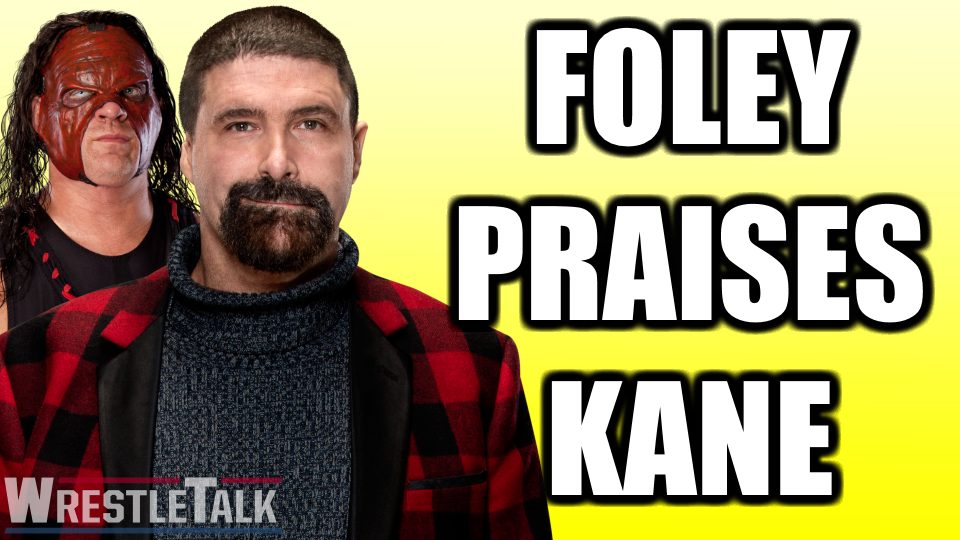 Former WWE superstar Mick Foley (a.k.a. Mankind/Cactus Jack/Dude Love) congratulated his friend Glenn Jacobs (Kane) for his August 2 election win during a recent TMZ interview.  Jacobs will be the new Mayor of Knox County, Tennessee. He defeated his Democratic opponent by an almost 2-to-1 margin.  Foley helped campaign for his friend, making personal appearances in support of the mayoral candidate.
In his interview, Foley commented on Jacobs' thirst for knowledge:
"He always had a thick non-fiction book in his hands on every flight and in the dressing room.

"He's a very wise man and a caring person and I think he'll do a good job in Knox County.

"[I'm] really proud [Jacobs is] living out this next stage of [his] life."
As far as Foley's next stage, he's preparing to take his storytelling tour to Canada following successful runs in the US and Australia. The "20 Years of Hell" Canadian tour begins August 28, 2018.  The highly personable Foley's one-man-show is a frank and funny look behind the curtain of the wrestling world through his eyes.  Tickets are available at realmickfoley.com.
Related Content
Does a former athletes' name recognition give them an unfair advantage to win elections over more qualified candidates who do not have celebrity status? Let us know in the comments below or on Twitter here. You can also join us on Discord to chat with Oli, Luke, the magazine team, the website writers and each other here!