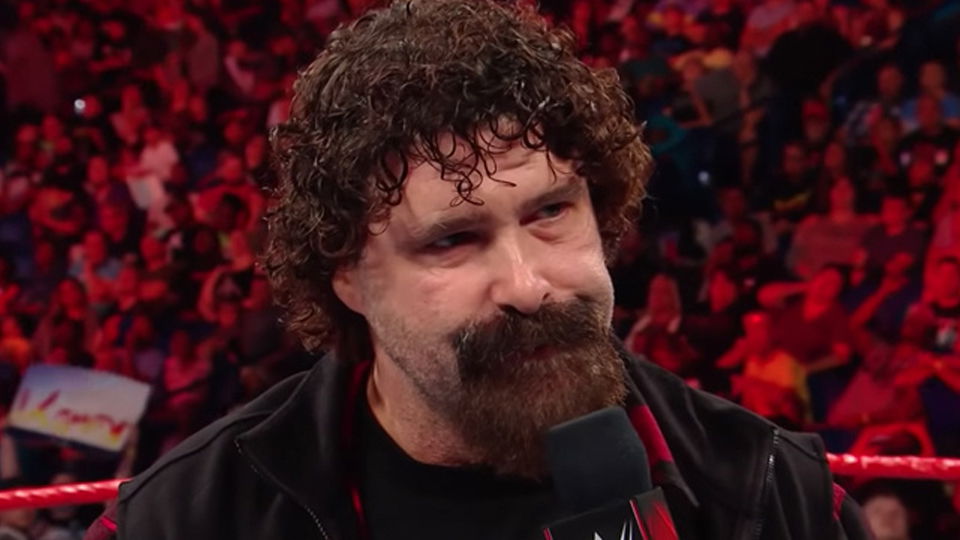 The involvement of Mick Foley as guest referee in this Sunday's Hell in a Cell clash between Roman Reigns and Braun Strowman has raised some eyebrows.
Foley confirmed on Raw that he had been made referee by Stephanie McMahon. It was a position he campaigned for because it is (a few months later) the 20th anniversary of his famous bumps from atop the Cell at King of the Ring '98.
Foley's addition to the match has led to speculation that the 53-year old hardcore legend will be taking another big bump from the cell. That has led to contrasting reports about his condition.
Foley's previous attempts to get cleared to do anything physical in WWE have been refused. Friends of Mick's noted that he was in terrible physical condition due to accumulated injuries. However, this Monday on Raw he looked the best he has in years thanks to successful surgeries to fix the multitude of problems . . . So obviously the best thing to do to celebrate that is hurl himself from atop the cell again . . .
Don't do it, Mick.
Foley addressed this himself on Busted Open Radio. He teased fans when he stated, "I would love to get involved in some way."
DON'T DO IT, MICK!
Taking bumps from atop the Cell seemed to be a thing of the past once the Attitude Era disappeared and bonkers daredevils like Foley retired. However, there has been a marked increase in risk taking over the past few years.
Kevin Owens has taken several hard bumps this past year, Shane McMahon has jumped from the Cell twice and Jeff Hardy is promising something special for his HIAC battle with Randy Orton. Surely WWE won't allow two big Cell bumps on the same show?
Well, according to Dave Meltzer of the Wrestling Observer there is nothing to worry about. Meltzer stated that Foley is not allowed to take any bumps at the pay-per-view. He is simply involved to promote his one-man show airing on the WWE Network afterwards. Let's hope!
Do you think Foley will jump from the Cell? Let us know in the comments, on Twitter or on Discord today!