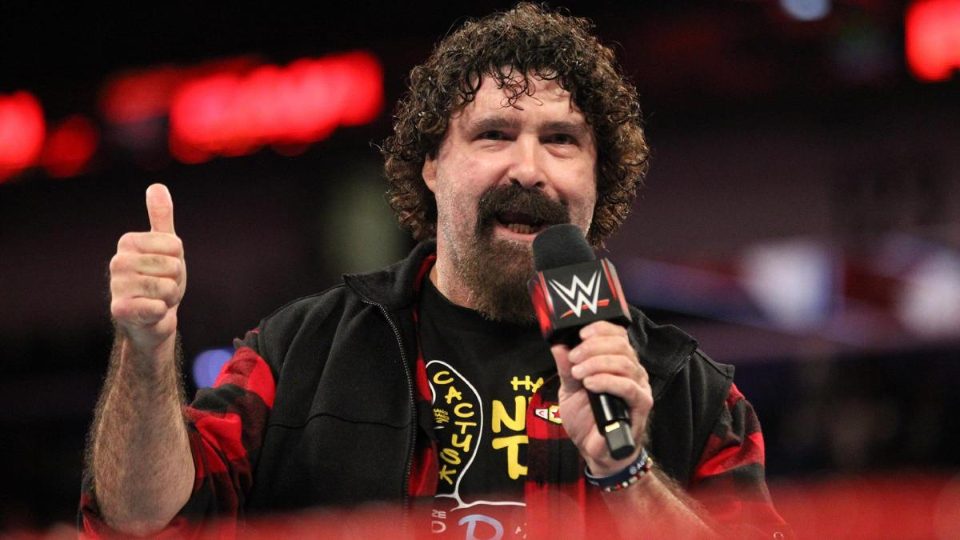 Wrestling legend Mick Foley has made a huge promise to anyone able to donate $5,000 to the late Ashley Massaro's GoFundMe page, which is raising money for her daughter's education.
Massaro died on May 16 following a suspected suicide, and donations have flooded in for her daughter Alexa to help her finish her education.
The GoFundMe page has a goal of $100,000, of which $45,910 has currently been raised. Foley has now given fans an extra incentive to donate to the fund while appearing on TMZ Live.
Anyone (in America) who donates $5,000 will get three hours of Foley's time, in which he has suggested he can watch wrestling with you.
"You get three hours of my time. We can do whatever you want. I can do your yard work if you'd like."
And he didn't stop there, because he'll even travel overseas if you donate $10,000.
"Ashley was a really good friend and somebody I thought the world of. And, I wish I had been there a little bit more for her when she was having trouble."

"So, I'm trying to make up for that by being someone they can count on."
It would be an amazing story if someone was able to afford the donation and for Mick Foley to keep his promise.