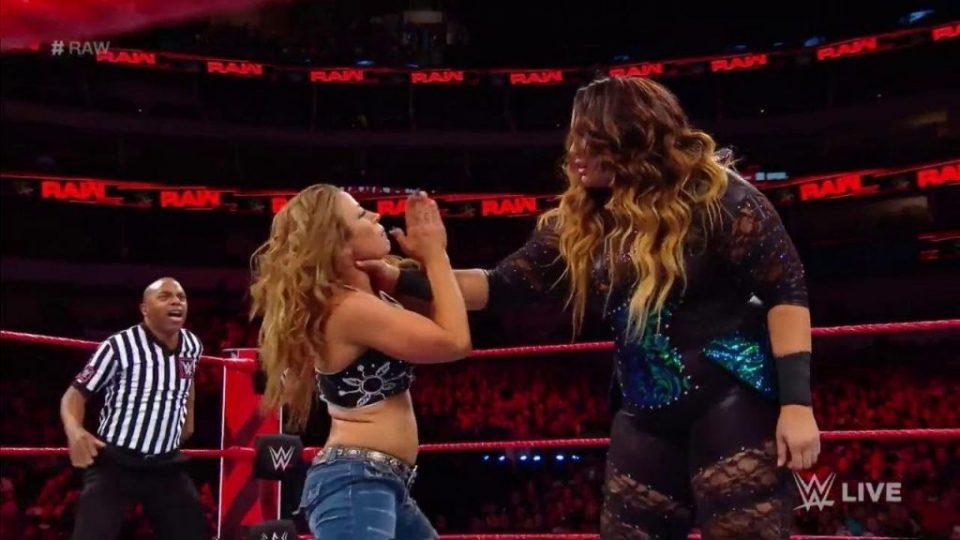 We reported yesterday that Mickie James had suffered some type of knee injury during a SmackDown Live house show match with Carmella over the weekend.
It wasn't clear how serious the injury was at the time, and the fact that Mickie was spotted backstage the following night made many hope it was nothing to worry about.
Unfortunately however, Pro Wrestling Sheet are now reporting that Mickie tore her ACL, an injury many in WWE are only too familiar with. Seth Rollins famously tore his ACL and MCL and was out for several months as a result.
Going live on IG to address the rumors/reports. If you would like to join me please do. Thank you all for your endless love and support. I have the best fans in the world.

— Mickie James~Aldis (@MickieJames) June 5, 2019

She would then announce that she had torn her ACL, an injury that generally takes around 9 months to recover from.
We wish her all the best in her recovery and look forward to seeing her back in the ring in 2020.