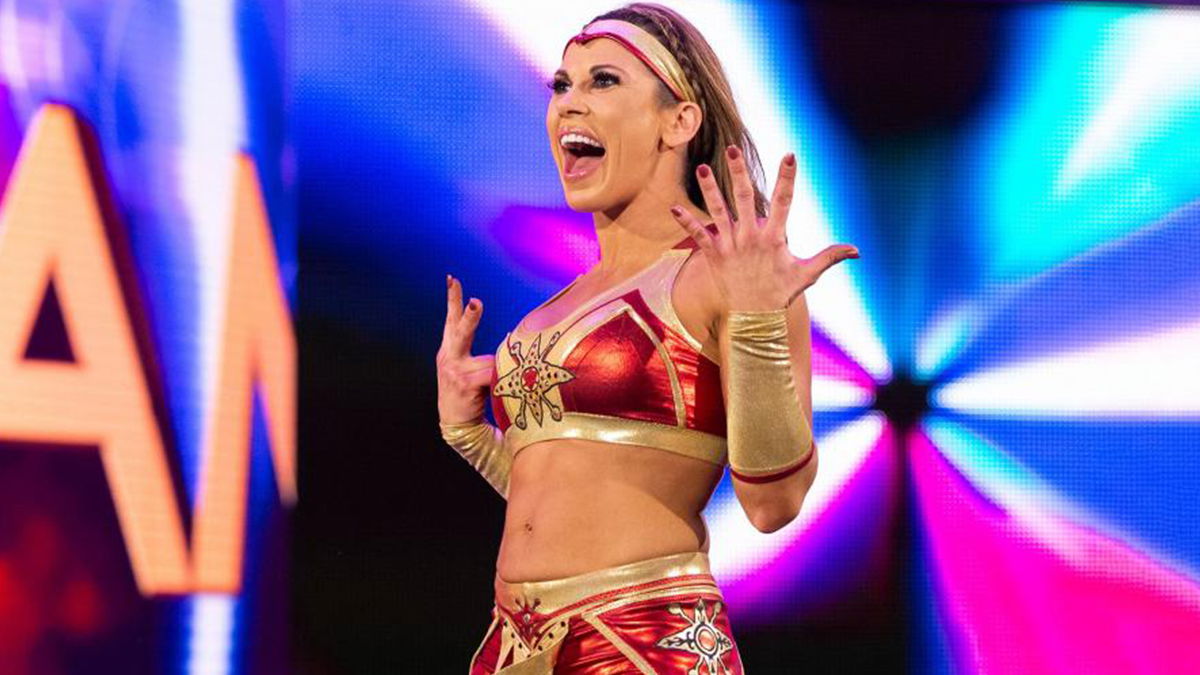 Mickie James has reflected on her in-ring career ahead of IMPACT Hard To Kill.
Since returning to IMPACT Wrestling in September, Mickie James introduced her "Last Rodeo" where she stated that she would retire if she lost a match on her road back to the IMPACT Knockouts Championship.
At IMPACT Hard To Kill, the "Last Rodeo" will come to a head when James challenges Jordynne Grace in a Title vs. Career match.
Speaking with Pro Wrestling Torch, Mickie gave some insight on her latest run and stated that she would be fine if this upcoming showdown with Grace was her final match. She said:
"It's been amazing. I've been able to step in there with the absolute best talent out there right now and I think it [tested me] against what I was capable of."
"Every challenge has been tougher and tougher and every match has been a little bit more of a struggle. I've obviously never faced Jordynne before and we are two completely different fighters."
"I'll never be as strong as Jordynne, I'll never be as tough as Jordynne, I won't hit as hard as Jordynne. Hopefully I can be a little bit faster than her, I dunno, we'll see."
"But I have to be smarter than her and that's just where I hopefully have the advantage. I have studied every style of wrestling to be as well rounded as possible."
Despite feeling satisfied with her career, James reiterated that she doesn't want Jordynne to be the one to retire her. She said:
"I know she takes that championship very seriously and she's been a hell of a champion and I won't take that from her but I do not want her to be the one to retire me, I still love wrestling so much and I wanted to test myself on this last rodeo to prove that I still belong and that I could still be champion."
"I wanted to do something special on my way out of the ring if I was because I do want to step behind the scenes and I do want to [look] at the next chapter at some point."
"I didn't think I had anything else to prove rather than to prove that I still belong and to prove that I can still go and be champion one last time. That's what it's been about and I have zero regrets in my career, I've had such an amazing career. I respect Jordynne and I respect this locker room."
Speaking about the difference in women's wrestling today and not wanting to overstay her welcome, Mickie said:
"Women's wrestling is so different now and it's so amazing to see the opportunities being given across the board and it's exciting and I can't take anything away from my career except for that I just don't wanna stay longer than I'm welcomed."
"I think that I have a tremendous amount of love and knowledge to give on the other side and I think that it's important for me, for the women to respect me the way I want them too."
"To not be a player-coach and for when I'm ready to transition into something, that I'm not wrestling anymore and [there's no] mixed thoughts on what my intentions are because my intentions are always to lift up wrestling and for it to be awesome."
James concluded by saying that despite Jordynne Grace being a worthy opponent who can end her career, she wants to go out as the greatest Knockouts champion ever. She said:
"I just want someone special to hang my hat on on the way out and like a nice bow that was worthy of my career on the way out."
"If that has to be against Jordynne Grace, I respect her enough to let her possibly be the one to do it but I don't intend by letting her by any means and I still wanna be champion one last time and I still wanna have one hell of a run and go out as the greatest Knockouts champion that's ever been. There's that."
Transcription via Fightful
Think you're a wrestling mastermind? Well you can prove it by taking quizzes in our brand new quiz section! Don't forget to tweet us your results!