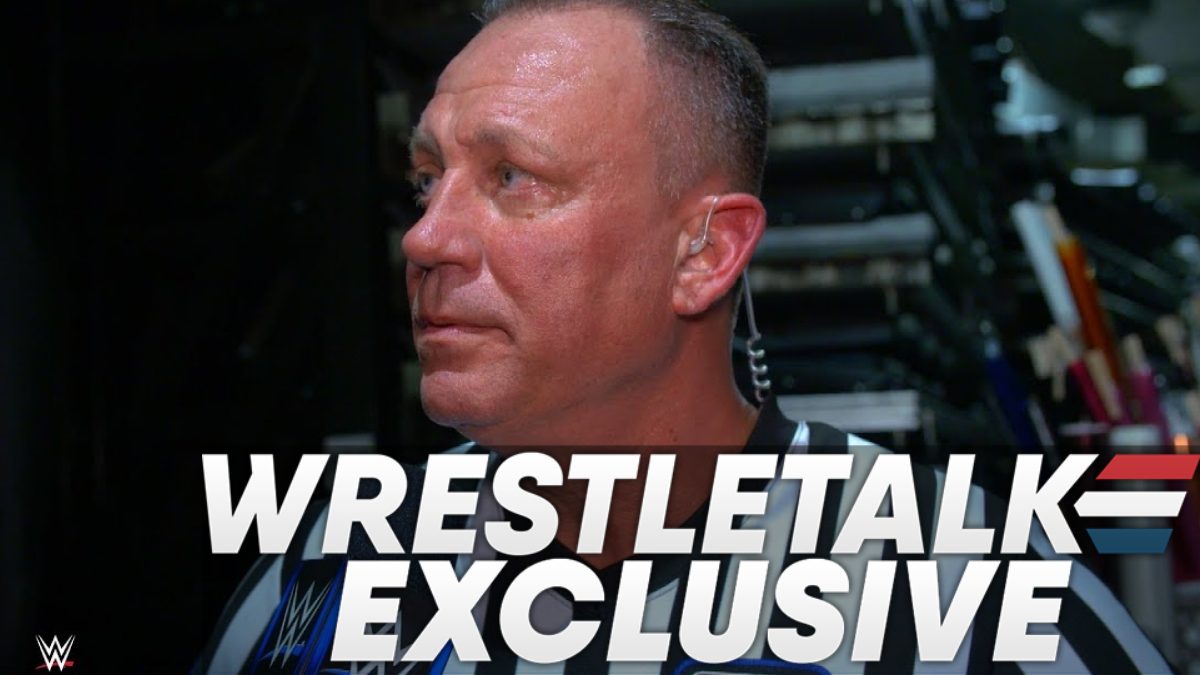 In an exclusive interview with WrestleTalk, former WWE referee Mike Chioda recalled being removed from WWE video games and more.
It's no secret that the way WWE portrays its referees – that being that they have no personalities and their names are never even mentioned – has been highly criticised, but Chioda's likeness was once used in a video game.
Explaining that once he started to ask for compensation he was removed, Chioda said:
"It was amazing for me to see Aubrey (Edwards). She had shirts on Pro Wrestling Tees. We were never allowed to do that! I mean, we weren't allowed to make any extra money. We weren't allowed to be on the video games for WWE. I was in one for a short time on SmackDown, until I asked if it was okay to get compensated because a lot of the guys were getting $40,000 checks every quarter, or $80,000 checks every three months, and then the Christmas one would be huge after that. I started asking about how it came, can you be here a certain amount of time to get it? A wrestler could come in and in six months or a year, they're on the video game, and they wouldn't do anything with the referees. As soon as I had asked, and started talking about that, I got taken out, then they paid someone in the office to do it for like two or three grand to be in the video game. It wasn't even a referee, he was just a guy in the office, they used his likeness, then paid him one time."

If you use this quote or any portion of it please link to this page and embed the video interview
Mike Chioda also spoke during the interview about WWE's treatment of referees, why Vince McMahon made that decision, being released by WWE last year, his future plans, and more.
You can watch the video below or keep an eye on our exclusives page as we'll be covering more stories soon.
What are your thoughts on the above story? Let us know in the comments on Twitter or Facebook.