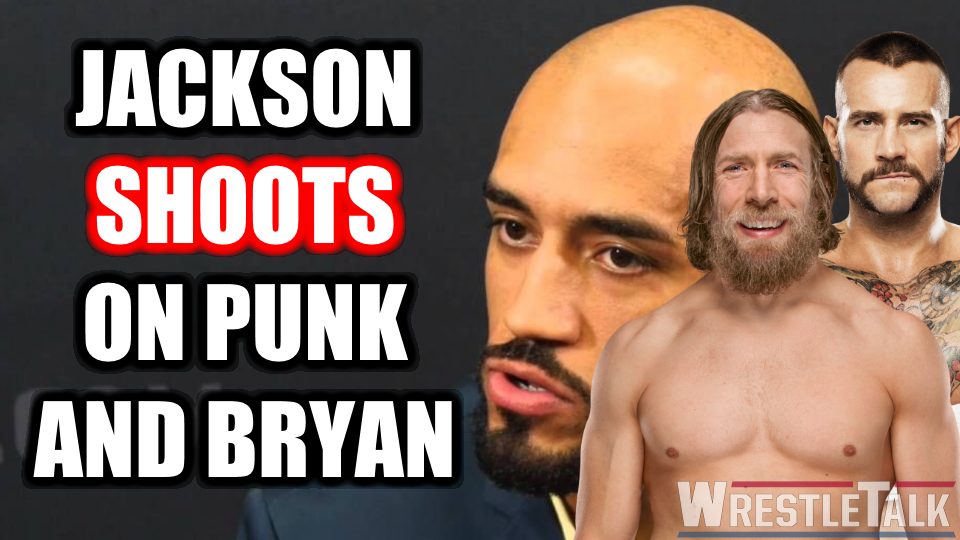 On June 10 of this year, former WWE Champion CM Punk fought his second pro-MMA fight against Mike Jackson at UFC 225. Jackson won in convincing fashion and seemingly toyed with Punk throughout.
In an interview with Booker T on his Heated Conversations podcast, Jackson had a chance to reflect on the fight that got him banned from the UFC. In regards to if Punk thought he could win the fight going in, Jackson stated:
"I do believe that he did. I legit felt that in his mind that he was going to take me down and submit me. I believe that 100%. No man is going to get into a fight with nothing but winning on their mind. I don't believe that. Outside of the bums who are just joining for a check, I don't think he was doing it for a check.

"He could have made the money elsewhere off of his brand. I felt that in his heart he thought that he was going to take me down and submit me, but like I said I was at a different level than where he was at. I had to shut all that down."
https://www.youtube.com/watch?v=dFkG8M9CDv0
With the CM Punk fight behind him, however, Jackson wasn't done crossing paths with big WWE names. During the interview, he was also asked about Daniel Bryan believing he could beat Jackson "on the ground." In response Jackson stated:
"I saw that and I just laughed. I remembered seeing it scroll through my headline but I didn't know what it was so I kept scrolling and didn't pay any attention to it because I just thought it was a CM Punk reference. I just kept scrolling—I was in Chipotle and was trying to get me a bowl and next thing you know my phone is blowing up.

"People were like, yo, Daniel Bryan said—I was like, dude, this is getting ridiculous now. I was like, what? Like I said, I kind of drifted away from pro wrestling once he grew in popularity, but I am very familiar with pro wrestling and the whole 'Yes!' chant and things like that. I know that he has a little background in catch wrestling and things like that, but my thing is that I know you have neck problems. I know where you are restricted in your abilities so why would my name even come out of your mouth? If Daniel Bryan wants this smoke, they call me 'Chimney Man' because I have all this smoke."
Do you think, in full health, that Bryan could've overcome Jackson? Let us know in the comments below or on Twitter here. You can also join us on Discord to chat with Oli, Luke, the magazine team, the website writers and each other here!