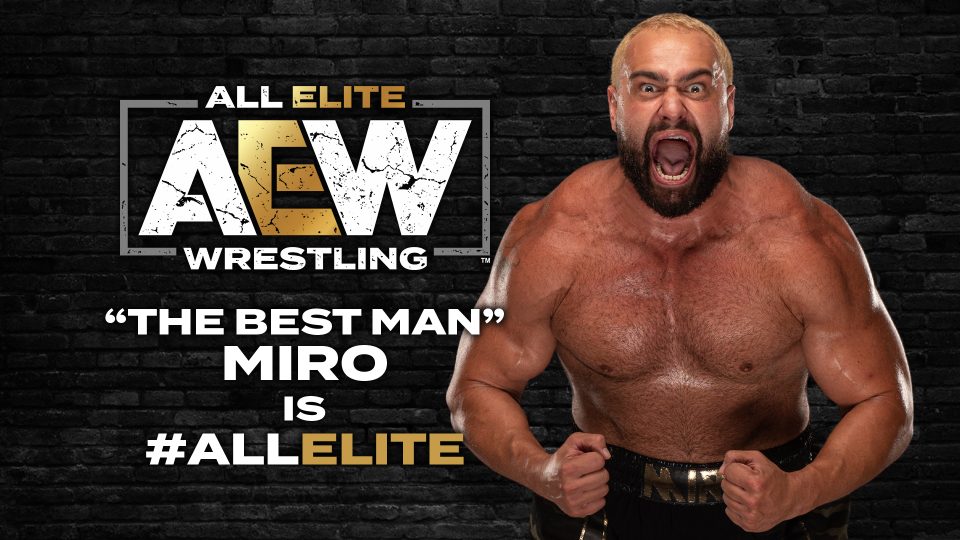 Last week on AEW: Dynamite, Miro, formerly known as Rusev in WWE, made his highly anticipated debut match. He and Kip Sabian took on Sonny Kiss and Joey Janela.
Several people, including people backstage in AEW, felt the match was less than stellar. The match had several rough spots.
Miro appeared to hurt his leg early on in the match. Additionally, there was one scary looking spot where Miro was meant to toss Sabian onto Janela and he didn't launch him far enough. Sabian, fortunately, was fine, but it looked like he landed on his head on the concrete and Janela could be heard asking if he was okay.
On his Twitch channel, Miro addressed several fan questions including one about his debut match:
"Well, did I want to tweak my ankle. No, I did not want to tweak my ankle during my first match. So, it did not go as I planned it, but a lot of matches. I mean this is just any sports. You have all these plans and all these strategies and once you get there, it just doesn't happen the way you wanted it to happen. But it's okay. I still came out victorious because from that one only the w's matter."
The good news is Miro isn't seriously injured as he said during the stream. This was most likely his first time working with any of these guys and certainly his first tag match with Sabian. The Best Man can only get better from here.