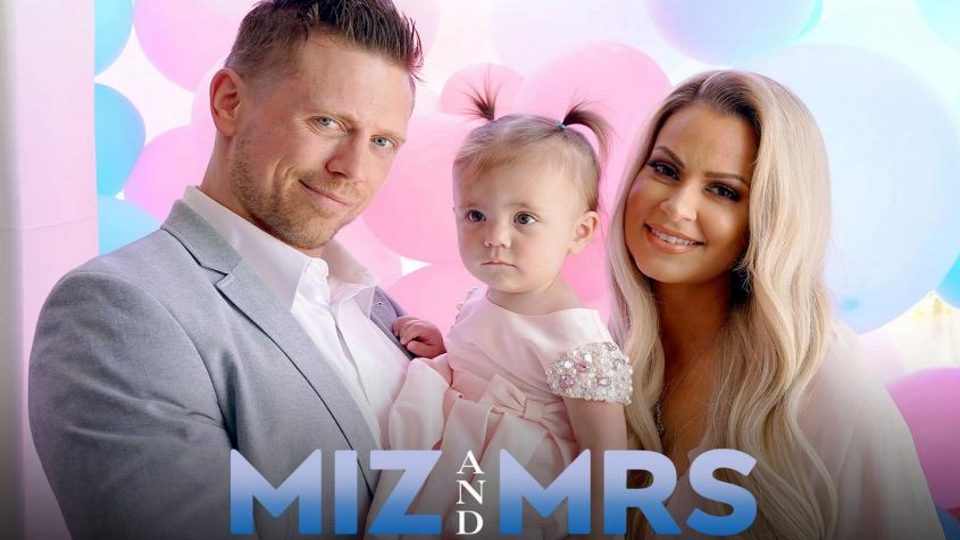 According to Showbuzz Daily, Miz and Mrs. drew just 437,000 viewers. The show had NXT as the lead-in for its season premiere.
This is the lowest viewership in the history of the show. It was down 39% from the season one premiere on July 23, 2019, which drew 722,000 viewers.
Miz & Mrs. ranked #106 in viewership and #59 for the night on the Cable Top 150 this week, with a 0.18 rating in the 18-49 demographic.
The show featured Monroe Sky's first birthday party and her first trip to WrestleMania.  As you can see in the video above, several WWE superstars made cameos in the show.
Elias even helped Miz sing a birthday song to his daughter. It was quite touching.
Unfortunately, the show's debut didn't come close to touching 1 million homes. If WWE and USA were expecting NXT to help draw in viewers the plan seemed to fail.
Another interesting tidbit is NXT did not have an overrun this week. Most weeks, NXT runs 10 – 15 minutes past the hour in hopes to grab a few viewers who flip over from AEW.
This week it cut off right at 10 pm EST to allow the reality show to get underway.
It's not clear what USA is expecting for numbers, but anytime a show drops as much as this one did to a previous season, it doesn't spell good things to come.