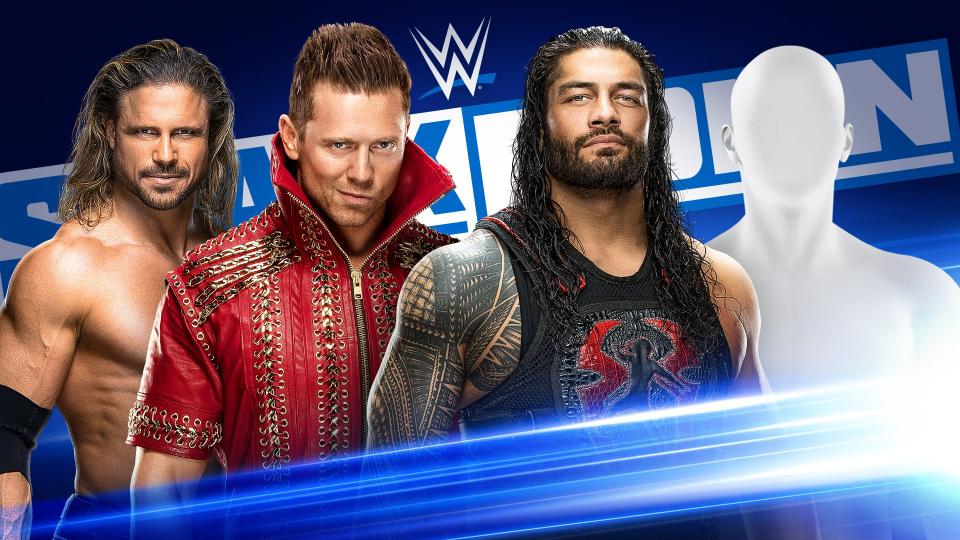 Today, John Morrison and The Miz had a Twitter exchange with Roman Reigns and The Usos. The jabs focused on acting abilities, revoked passports, and absences from WWE:
Most-hated to Must-See. A nobody to an A-lister. I've done more for @WWE than other Superstars dream of and I ALWAYS make the show. Even Roman knows (from his VAST movie experience ?) that the show always goes on … even when The Usos can't. #Smackdown

— The Miz (@mikethemiz) February 13, 2020
The Usos are not able to attend tomorrow night's Valentine's edition of SmackDown. Apparently, their DUI legal issues are preventing them from crossing the border into Canada.
Roman didn't take kindly to the jab.
I doubt anyone has seen your terrible movies, let alone care if you actually make the show. But if you do make it, stop by and get your ass whooped real quick, again. #HobbsAndShaw ? #Smackdown https://t.co/7mV8boEJCj

— Roman Reigns (@WWERomanReigns) February 13, 2020
Of course, more tweets went flying. People said each other's movies were bad. People thought Morrison quit the business.
I know you don't pay attention to anything outside the WWE bubble- not much inside the bubble either for that matter. But you're not the only one that's been hustling all these years ?? regards ~ #TheMayorOfSlamtown https://t.co/s1WyiwZsh5

— John Morrison (@TheRealMorrison) February 14, 2020
Long story short. We're getting Reigns and a mystery partner vs. Miz and Morrison tomorrow night on SmackDown.
There's no word yet on who Reigns' partner might be, but it doesn't look like it's going to be either Uso.
Other segments confirmed for tomorrow night include Carmella vs. Bayley for the WWE SmackDown Women's Championship. This match was originally advertised for Super ShowDown.
In addition, in one of the most anticipated segments of recent history, Otis gets his date with Mandy Rose. To quote Miz, it's going to be AWESOME!!!
Let us know who you think Reigns partner will be on Twitter