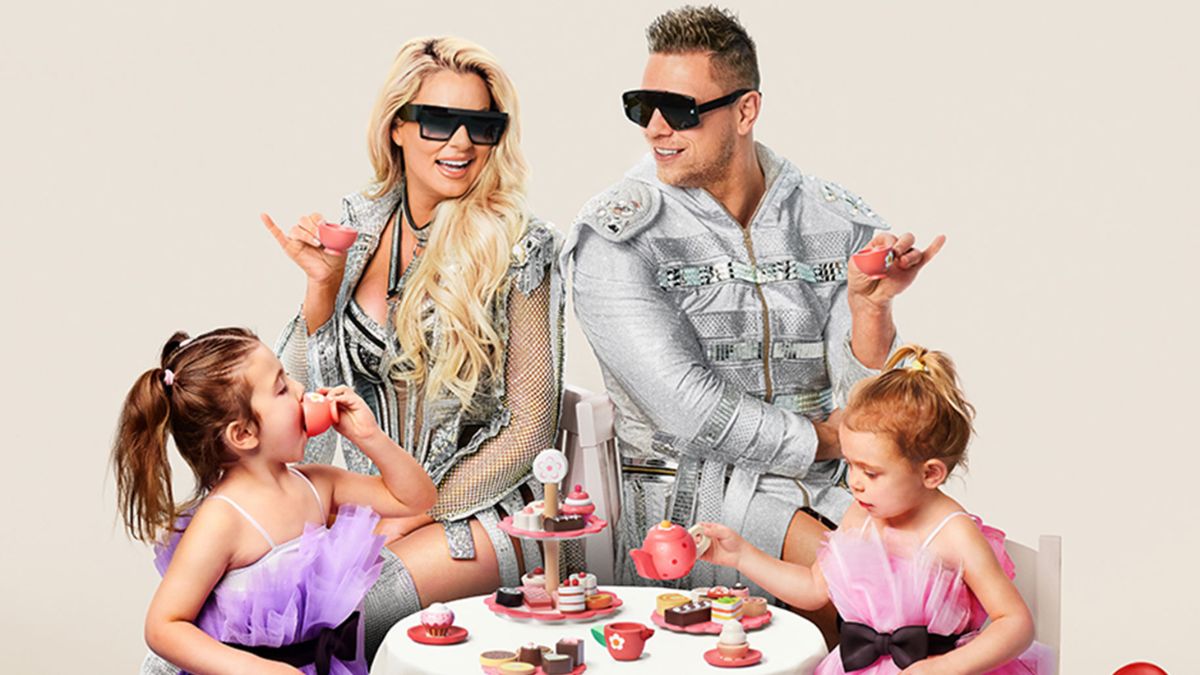 In a chat with Cageside Seats, The Miz & Mrs stars share about parenting and getting in-ring ready before their Royal Rumble return.
Speaking about the delicate balance of parenthood and work, Miz said:
"Yes, we're doing a lot and it is a lot of work to do this show. But it's a show that we're passionate about. We said if we're gonna do this show, we're gonna be all in and we're gonna give everyone our lives. And show them, kind of, what it is really like to be WWE Superstars behind the scenes and just to be parents. I think any parent can relate to what we are going through, because if you're a parent your kids don't care what you do for a living. They don't care. All they care about is 'I wanna play' and 'I wanna play with you right now.' And that's what we're gonna do. And anything you have on your mind, any drama that's going on, I don't care. Play with me."
When speaking about her remarkable return to the ring at the Royal Rumble, Maryse discussed the challenges of getting in fighting shape for this return, saying:
"It was because I have two kids. It's hard to be on the road and do what we do when you have children. You don't wanna be away from home. And also getting back in the ring after having two kids, there's a difference between working out and being in ring shape. It's a sport. It takes time. And I was told about two months before Royal Rumble."
When asked about whether or not we would see a return to the ring for Maryse, apparently the question was met with a non-answer so we'll have to stay tuned to find out!
The reality hit Miz & Mrs. will be back for the third season, airing on USA Network tonight after Monday Night Raw. Miz and Maryse are scheduled to appear on Raw to celebrate the momentous occasion.
You can follow along with all the live results from tonight's show with WrestleTalk live results.
To make sure you stay updated with all the latest wrestling news, add WrestleTalk.com to your Google Discover feed and follow us on Twitter!