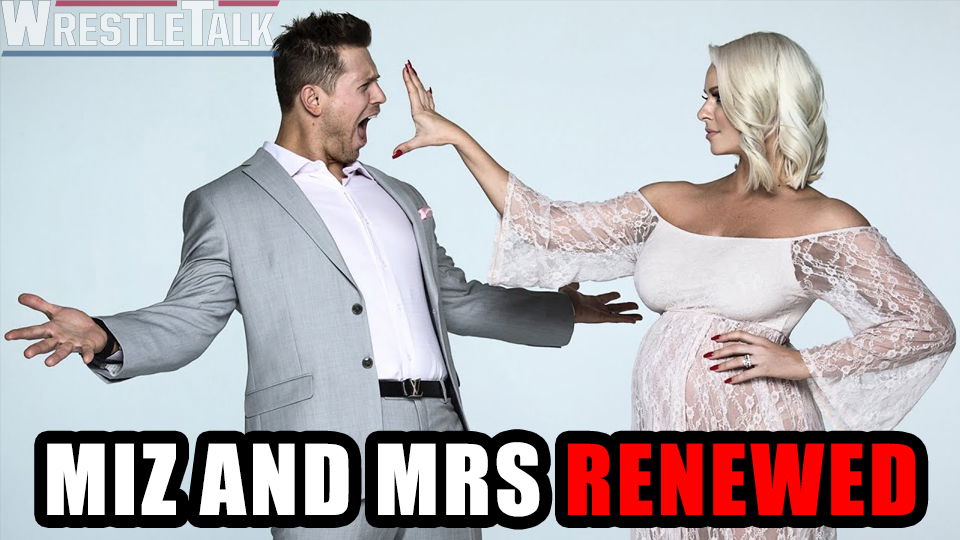 WWE's latest pseudo-reality TV show Miz & Mrs debuted on the USA Network three week ago with far higher numbers than expected, pulling an impressive 1.47 million.
To put the number in context, it is more than double even the highest Total Bellas episode and up there with the best ever Total Divas ratings from 2013, a time when television shows in general had far more viewers.
Subsequent high ratings of 1.30 million and 1.23 million were enough to convince USA Network officials that the Mizanin family were worth gambling on and they have recently renewed the series for a second season.
After this season's six episode run comes to a close on August 28, USA will produce a further 14 episode of Miz & Mrs in 2019. If numbers hold up, the show will likely keep running for the foreseeable, as has been the case with E! shows Total Divas and Total Bellas.
Given the success of WWE's foray into reality television, there could be further scope for other WWE stars to be given their own shows. I think we can all agree that The McMahons would be a particularly fascinating watch!