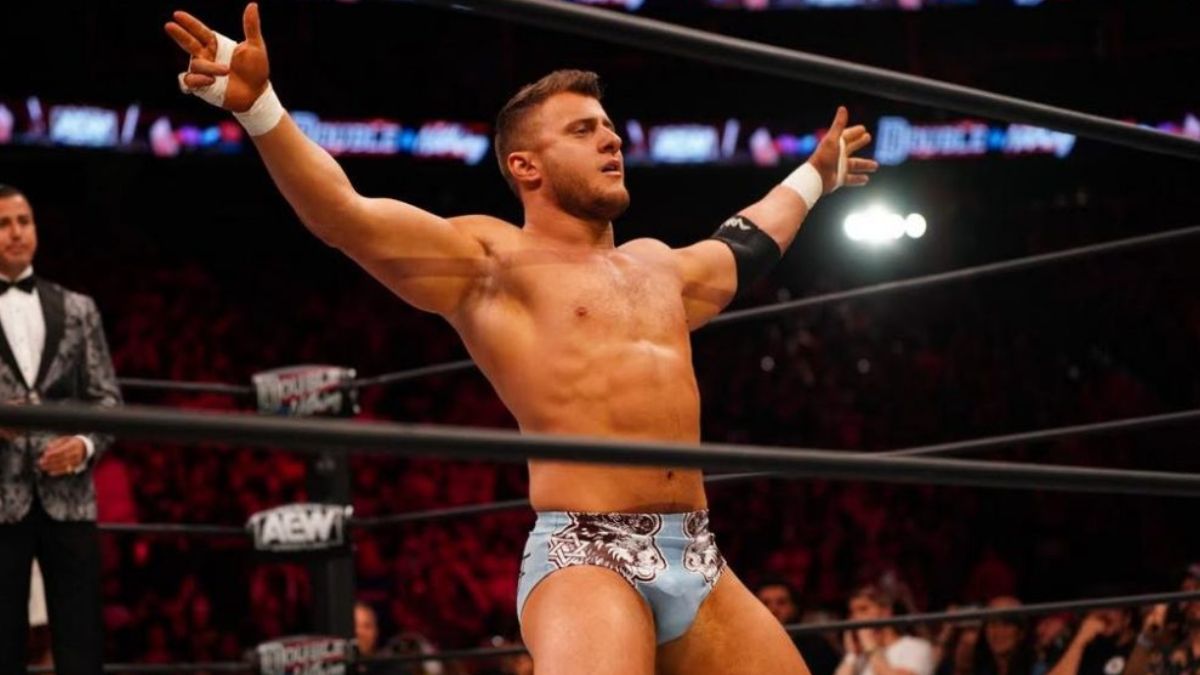 Listen, MJF doesn't really care about feelings; he cares about money and more specifically, how much will be dropped at his feet in 2024!
With MJF stating in interviews that he did not sign a contract extension, even putting a specific date on his free agency status (January 1, 2024) could he make his way to his own wrestling company?
After trailblazers like Kenny Omega, the Young Bucks and MJF's close personal friend, Cody Rhodes, started a wrestling promotion alongside a financial backer, perhaps MJF is next.
Speaking to KFC Radio, MJF said that he's more invested in the money side of the deal.
MJF saying:
"Sure. I concern myself where the moneys at. I'll go to a new company with a new founder that no one's ever heard of if they're willing to pay me the most amount of money."
After the host suggested he should just start his own MJF Wrestling, MJF was not against the idea, saying:
"I think that's an incredible idea. And it's something that I have brought up. I do genuinely think that I'm a prodigy. And I say that humbly. And there's probably no one in the wrestling world that knows more or has a better wrestling IQ than me.

"So of course, I've thought about it if there was financial backing and somebody said to me, 'Hey, MJF, you'll be the face of my company. And you can make the decisions. You make the calls. You decide who gets to go in the ring, who doesn't get to go on the ring.' [But] the most important thing to me is money.

"And if I can make an absurd amount of money without having to be stressed out of my effing mind? The only person you should worry about is yourself. If anybody tells you otherwise, they're out of their mind."
In a totally unrelated note to anyone who has publicly stated it is their goal to create their own wrestling promotion, Freddie Prinze Jr. recently commented about his friendship with MJF including a recent night out on the town in LA.
Transcription via WrestleZone
Check out WrestleShop.com for all your favorite WrestleTalk merch, the WrestleTalk Magazine, wrestling shirts for grown-ups, and more!