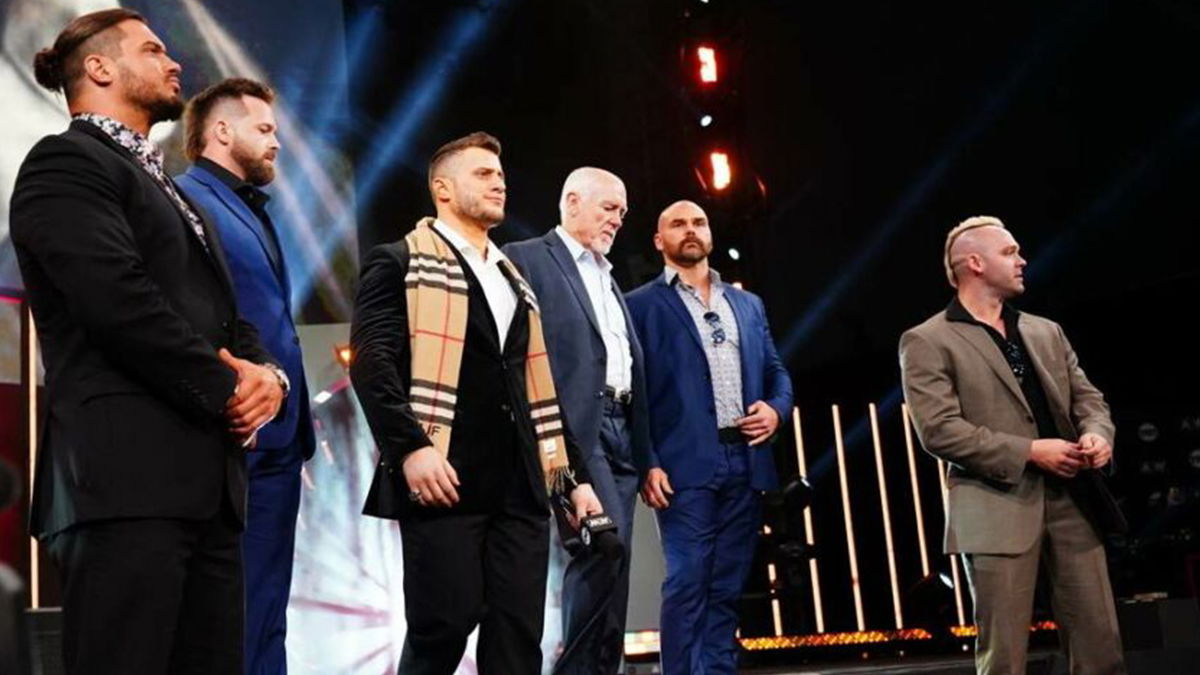 While discussing The Pinnacle, MJF revealed whether or not a certain female competitor will ever be added to the group.
Since their formation in March, The Pinnacle have been a force to be reckoned with. According to MJF, a female performer will only be added to the team if the faction wants to own every single title in AEW.
Recently speaking with Inside The Ropes, MJF stated that Britt Baker would be his women's division pick. Clarifying that he doesn't intend to introduce a woman into the group, MJF noted that he might speak with Baker, just to add the AEW Women's Championship to The Pinnacle's résumé.
Detailing possible faction plans, MJF said:
(When asked which female star he'd add to The Pinnacle) "Britt Baker. Me and Britt have actually formed a bit of a bond. I still think she's a total b***h and she definitely thinks I'm a s***head, but talent recognizes talent. Real recognizes real."

"Do I think we're going to add a female in The Pinnacle? Probably not. I think, right now, we are easily the most dominant faction, group, however you want to put it, in professional wrestling. We're in the most intense and intriguing angle (with The Inner Circle).

"Now, after we win all the gold, will there perhaps be a conversation where we're going, 'Well, there's only one title left'? Then would it possibly make sense for me to pull Brittany Baker over to the side and just have a conversation? Maybe."
The Pinnacle lost to The Inner Circle in the Stadium Stampede at Double or Nothing. Chris Jericho has since revealed that a Hollywood stunt coordinator helped the stars plan fight sequences.
Also on the show, Britt Baker defeated Hikaru Shida to become AEW Women's Champion. The former champion has reacted to her Double or Nothing loss.
What are your thoughts on the above story? Let us know in the comments on Twitter or Facebook.