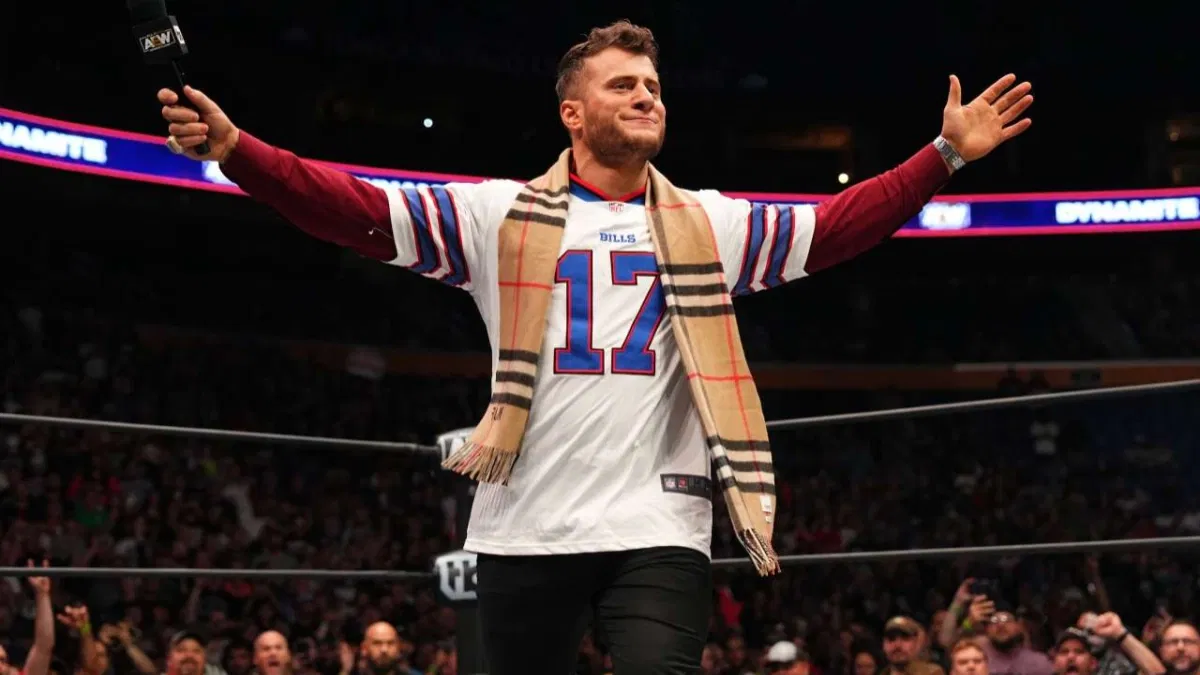 MJF is riding the wave of his long-awaited return to AEW and is in full self-flagellation mode when it comes to his plotting out his career.
Speaking at length on KFC Radio, the self-styled Salt of the Earth set out his career plan, explaining why he wants to be a free agent in the near future, saying:
"I do want to be a free agent in 2024. So again, I'm going to wait until January 1st, 2024 because I am an intelligent businessman. I do foresee myself winning that AEW World Title and what happens if my contract goes up and I have that championship? If I'm Tony Khan, I'm probably going to have to pay this guy a lot of money."
Speaking of money, MJF asserted that this was his main motivation, explaining:
"I concern myself where the money is at. I'll go to a new company, with a new founder that no one has ever heard of if they're willing to pay me the most amount of money. I do genuinely think that I'm a prodigy, and I say that humbly. There's probably no one in the wrestling world that knows more or has a better IQ than me."
Having established that making money is his main objective, MJF set out his plan for retirement, declaring:
"What I'm about is making the most amount of money I can in the shortest period of time with putting in the least amount of work. So I can retire at like 38 and never have to f**king look at anybody."
According to the Devil himself, his fellow stars are not genuine for having more wholesome values, saying:
"Now a lot of people have a problem with what I'm saying, which I find hysterical but also I have fans. So I'm the wrestling devil. I call my fans devil worshippers. My devil worshippers, they love me because they know that I'm not throwing bull***t.

"Now I can be a happy go lucky guy. (I) could sit down in this chair and be like, 'Love everybody. Everyone's important. Teamwork.' That's not what I'm about because that's bulls**t. They're just saying that to save face."
MJF is currently in line for a shot at the world title championship AEW against Jon Moxley.
The time and place of this match-up is at MJF's discretion following his win at the Casino Ladder Match at AEW All Out.
You can keep up to date with AEW title holders with our championship tracker here.
Transcription via SEScoops.com
Check out WrestleShop.com for all your favorite WrestleTalk merch, the WrestleTalk Magazine, wrestling shirts for grown-ups, and more!