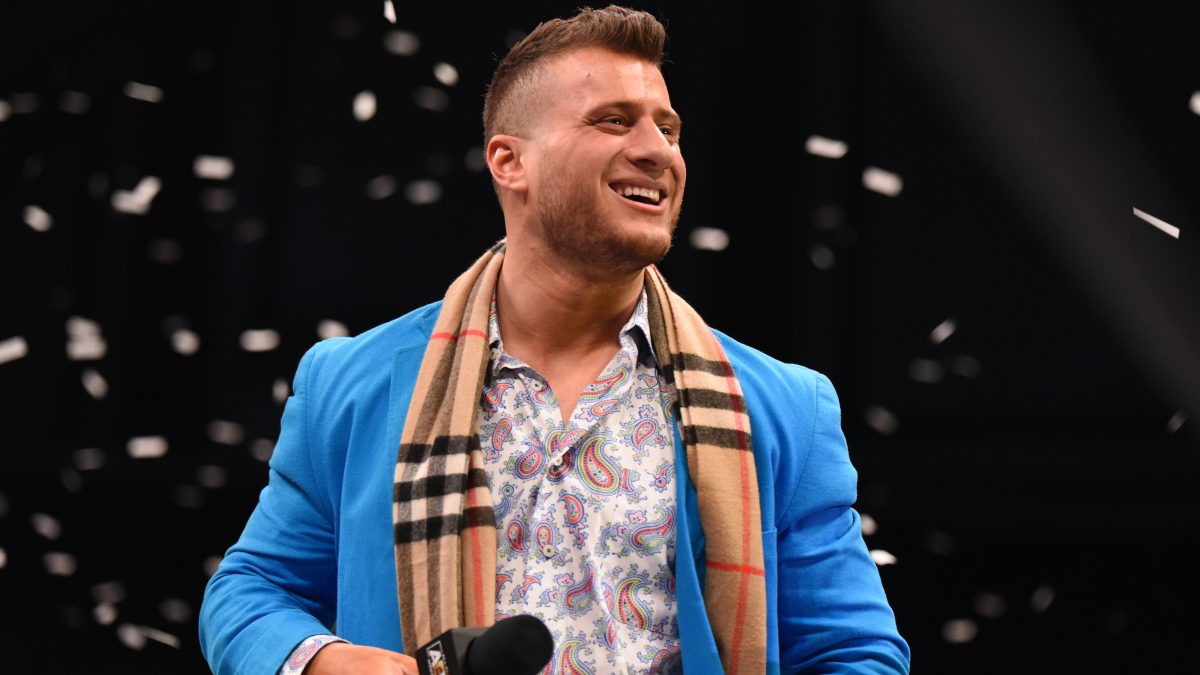 AEW star MJF has made it perfectly clear that he will not sign with All Elite Wrestling prior to his current deal expiring.
Speaking with Ariel Helwani, Maxwell Jacob Friedman remained adamant that he will test free agency with both AEW and WWE when his contract is up.
When asked if he is worried about upsetting Tony Khan with constantly mentioning when his contract will expire, MJF answered:
"When you're as talented and over and as much of a draw as me, if I want to, I could bite all of Tony Khan's fingers. He knows where his bread is buttered. If that offended somebody in the locker room, and I know it does, oh well. Cry about it. Get more over than me. Oh wait, that's right, you can't. I'm literally the best talker in the history of the business, I'm one of the best wrestlers in the history of the business, bell to bell, because I don't just spam moves like I'm in a video game, no, I make people feel something because I'm going out there to win. I'm not going out there to show off, I'm not going out there to try and make sure I get all these people talking about my star ratings. If that happens and it's a byproduct of what I do, fantastic. I didn't get in this business to hit moves, I got into this business to make money. That's why I'm not afraid to talk about when my contract is up, January 1, 2024, and I'm not afraid to stir that pot. it's a constant reminder to Tony Khan, 'I need to step my game up,' and it's a constant reminder to WWE, who has extreme interest in me, 'We're going to need to make him a serious offer that he can't refuse.'"
When asked how he knows that WWE is interested in him, the Pinnacle leader explained:
"I know for a fact, it's already been leaked several times, even if it wasn't leaked, I would have known. Legally, I can not discuss why."
MJF also explained why he will not re-sign with All Elite Wrestling early:
"I'm not signing s**t. No shot. It's not a test if you know you're going to win. I got the cheat code. I got the answers on a piece of paper. No, that's not something I consider, unless the number was absolutely astronomical, but even then, I'm not sure I consider it."
Maxwell Jacob Friedman is currently embroiled in a storyline with Wardlow with MJF saying he will pay his former enforcer to stay at him and make the fans forget him on last night's AEW Dynamite.
For the full report of this week's Dynamite, click here.
Quotes via Fightful
To make sure you stay updated with all the latest wrestling news, add WrestleTalk.com to your Google Discover feed and follow us on Twitter!