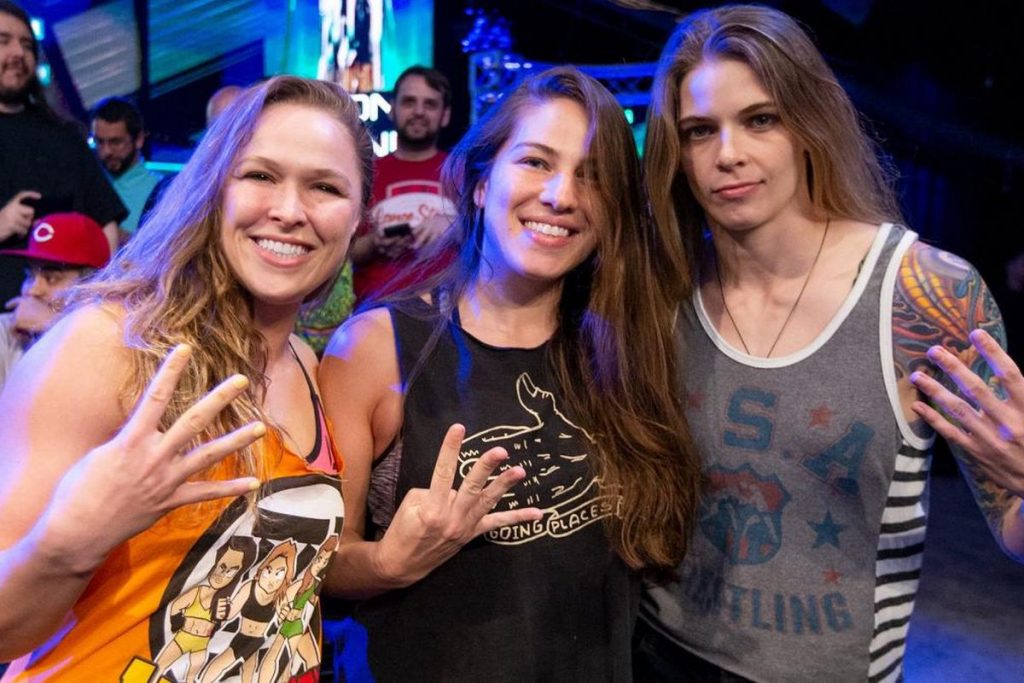 It's looking more likely than ever that we're going to have the four horsewomen of MMA on the main roster, after both Marina Shafir and Jessamyn Duke tweeting major hints that they will soon be joining Ronda Rousey.
Believe me, I'd love to be in Shayna's corner tomorrow for her match with @MiaYim… but another friend is in need and @QoSBaszler has assured me that tomorrow is gonna be light work. I'll see you soon @RondaRousey and @NatbyNature!!

— Jessamyn Duke (@jessamynduke) February 27, 2019
As much as I'd love to see that "gangsta" @MiaYim get put to sleep by @QoSBaszler, I would much rather hang with my best friend! See you soon @RondaRousey! #CosplayGangstasGoNightNight #4HW

— Marina Shafir (@MarinaShafir) February 27, 2019

Thanks to my many years as a journalist, I have been able to read between the lines of these incredibly cryptic tweets and figure out that they're hinting that they could be coming to the main roster very soon. The women's main roster tag division is a bit thin on the ground, and a team of Shafir and Duke would add some much needed star power.