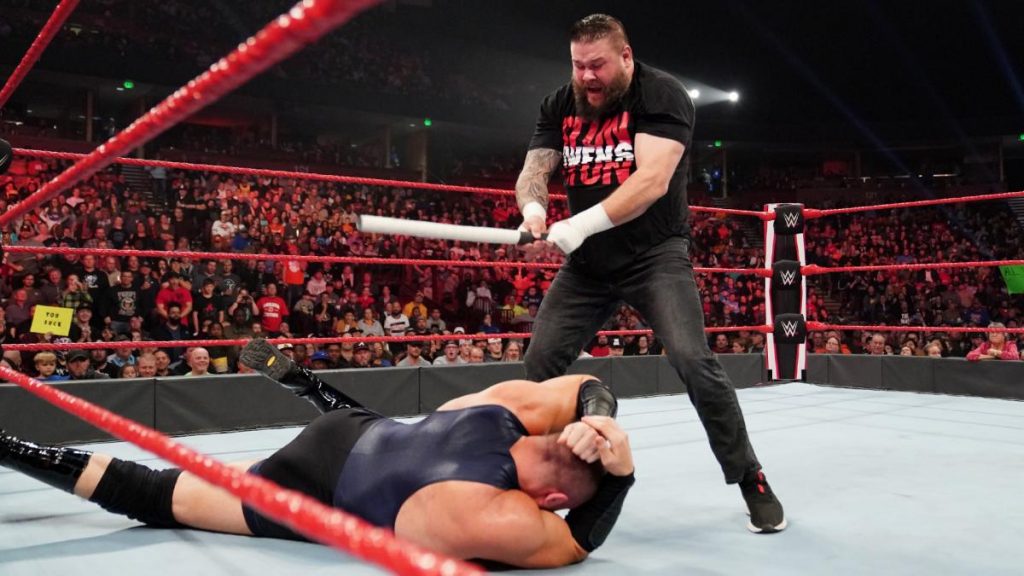 It's a good thing wrestling isn't real and no-one gets hurt, because otherwise you'd think that a lot of people would be hurt after being hit with a lead pipe several times by Kevin Owens for example.
On last night's episode of Raw, Mojo Rawley made the mistake of confronting an angry Owens, and it's fair to say that he paid the price for his mistake.
Owens went to town on Rawley, first hitting him with a stunner and then going for his back with a steel pipe.
Ouch.
As you can see by the below image, Owens really didn't hold back with his blows.
Oh, you got a steel pipe huh?

You better use it. I'm the master of laying pipe.

Gonna need at least 69 more shots before you can even think about slowing me down. #WelcomeBackToRaw #RawDawggin @WWE #RAW pic.twitter.com/h3KL9TBtyp

— Dean Muhtadi (@MojoRawleyWWE) December 10, 2019
69. Nice.
But as I said, this is wrestling and wrestling according to some people I know is fake and therefore Mojo is probably just faking it.