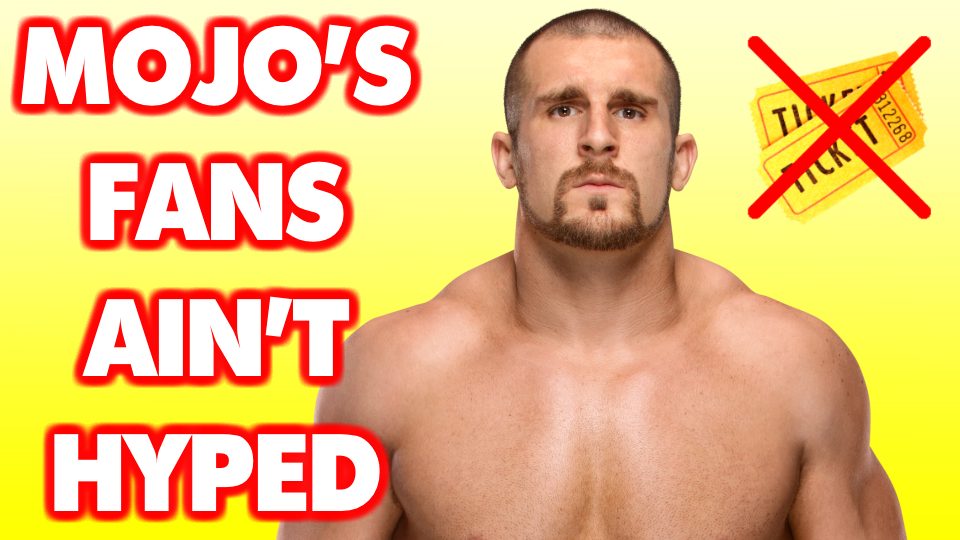 As reported by RingsideNews.com, it seems Mojo Rawley may have left his fans not particularly hyped after he promised some free tickets, but never delivered.
According to the report, Rawley was allowed free access to a gym's services, but in turn promised the staff free tickets to an upcoming WWE Live event. It seems Rawley may have used his relative stardom to his advantage, and may have known all along this was a promise he couldn't deliver on.
In previous shoot interviews however, Rawley has made a point of mentioning how he always wants to give back to the fans, as he of course was one of them some years ago. If this accusation is true, it doesn't show him in the best light.
During his match on the Fastlane Kickoff show, Mojo received chants of "you can't wrestle" throughout. In the above interview he demanded more respect, and if that's what he's truly after, shafting fans on tickets probably isn't the best way of going about it.
The gym staff claim that they showed up to the event, expecting to receive reserved tickets at the venue, but there were no tickets waiting for them at will call.
One Facebook user posted the following:
"Lost a lot of respect for a WWE wrestler today, Mojo Rawley, who promised my local staff at my gym free tickets to tonight's show if he could work out for free. I found out after they got to the show that they were stiffed on tickets. Not even left at will call for them."
There is of course a chance that it was a complete mistake by Rawley, and he just forgot or didn't have time, but if that's the case, it's probably best that you don't go around making promises you can't keep.
Rawley is scheduled to be a part of the Andre The Giant Memorial Battle Royal match at WrestleMania 34, a match which he won last year's edition thanks to the help of 'the Gronk', whatever the heck a 'Gronk' is.
Rawley has not yet commented on the accusation.