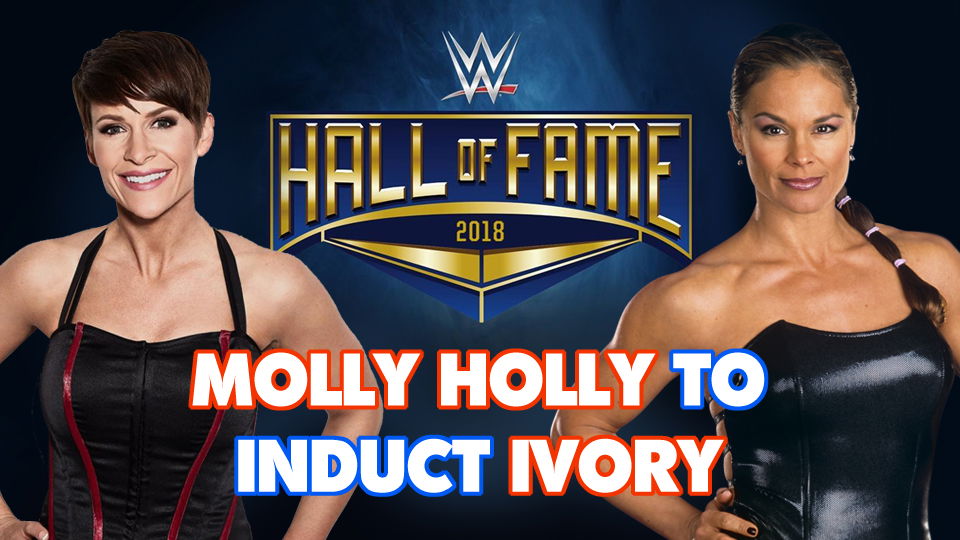 As the WWE Hall of Fame's only female inductee for 2018, Ivory sticks out like a sore thumb, but there's no doubt she deserves her spot just as much as anyone else…and far more than Kid Rock.
There's been plenty of talk over who will have the honor of inducting Ivory, but the speculation is all over as WWE have announced that it will be former Women's Champion Molly Holly.
Holly, who was trained by former WWE superstar Dean Malenko, wrestled for the company between 2000 and 2005, and is widely regarded as one of the most talented female performers to ever set foot in the WWE ring.
https://www.youtube.com/watch?v=5nmQOUXE8QI
She made a cameo appearance at the 2018 Women's Royal Rumble, where she hit her signature Molly-Go-Round onto Sasha Banks and eliminated Sarah Logan before she was eliminated (like almost everyone else) by Michelle McCool.
Ivory and Molly have kayfabe history, including a couple of pay-per-view Women's title matches – one a Triple Threat with Stratus during Ivory's Right To Censor championship run at Armageddon 2000 and another when Holly was the heel with the strap at the same event in 2003.
The Hall of Fame ceremony is on April 6 this year, in it's traditional slot of two days before Wrestlemania. Other confirmed inductees are Goldberg, Jeff Jarrett, Jarrius 'JJ' Robertson, Mark Henry, Kid Rock and Hillbilly Jim. It is yet to be announced who will be inducting them.
Do you think Ivory is a good choice? Let us know in the usual ways. You can follow me on twitter @hornsbloggle